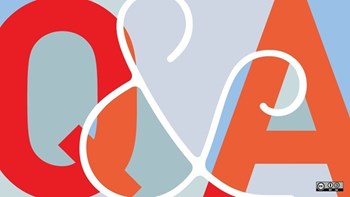 Q. If a couple is married, but only one of their names appears on the lease, are they both still considered shareholders? Do they both have voting rights?

On a related note, according to the bylaws of my building: "nominations for directors can only be made by SHAREHOLDERS". But, you do not have to be a shareholder to run for the board of directors. If the spouse of a shareholder (not on the lease) nominates himself, runs for the board and wins, then serves on the board for a year--is their time on the board null and void (considering they weren't eligible to nominate themselves)? What happens to the legal decisions made during their tenure? What, if any, are the implications?
A. "If two (2) people are married, but only one (1) name appears on the stock certificate and proprietary lease," says attorney Marc H. Schneider of the law firm Schneider Buchel LLP, which has offices in Manhattan and Long Island, "only the one spouse listed on those documents is considered the "shareholder" and that is the only person entitled to vote. Marriage does not automatically make you a shareholder. The shareholder in a co-op is defined as the person, people or entity listed on the stock certificate. In a nutshell, pursuant to New York Business Corporation Law §612, only the shareholder has voting rights. If there are two (2) or more people on the stock certificate, they must collectively decide how to vote their shares. Consent of both people on the stock is not needed as BCL §612(h)(1) states: "If only one votes, the vote shall be accepted by the corporation as the vote of all." However, voting rights can be given to another person (including a spouse of a shareholder) by giving that person a proxy which would enable that person to attend the shareholder meetings in place of the shareholder and vote the shareholder's shares (unless the proxy directed otherwise).
"In the situation presented (the bylaws state that nominations must be made by shareholders, but directors need not be shareholders), the spouse of a shareholder who is not on the lease has no power to nominate anyone (since same would be a violation of the bylaws). Therefore, such shareholder cannot nominate himself/herself. If that person proceeded to nominate himself/herself and was thereafter elected to the board at a shareholder meeting, that person serves on the board until he/she resigns, is removed, or is not re-elected at the next election. Despite the fact that such person should never have been elected to the board due to a violation of the nomination procedures, such board member's decisions and votes as a board member are most likely irreversible (putting aside the fact that board decisions typically require a majority of the board). On a separate note, a co-op with a bylaw provision that permits non-shareholder board members should strongly consider an amendment to the bylaws to address such an issue and to specify what non-shareholders are acceptable. Note, some co-op bylaws permit the board to amend the bylaws via vote of the board only (not the shareholders)."