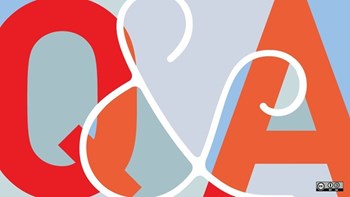 Q. Over the last few months, I've started to notice leaks coming from our roof. After repeated requests to management about getting it taken care of, they have done nothing, and the problem is starting to show signs of getting worse. Can I hire someone myself to fix the leak and deduct the cost from my common charges?

A. "In a condominium, a roof constitutes a common element, and pursuant to the declaration and bylaws of the condominium, the board of managers of the condominium is charged with the responsibility of maintaining the common elements," says attorney Eric M. Goidel, a partner with the Manhattan-based law offices of Borah, Goldstein, Altschuler, Nahins & Goidel, P.C. "The cost of maintaining, repairing and replacing common elements are shared by all unit owners in proportion to their percentage common interest in the condominium. In some cases, a portion of a roof may benefit only one particular unit owner, or one group of unit owners, and occasionally, that unit owner or unit owners will be solely responsible for the entire cost of maintenance, repair and replacement. While the unit owner's plight may be sympathetic in that the unit owner has made requests upon the board of managers for a repair without avail, there is no right of self-help for a unit owner to make repairs on the account of the board of managers and deduct the cost of the repairs from sums due to the board of managers from the unit owner. The unit owner would have several possible remedies as follows:
I. Commencement of a case in Supreme Court in the county where the unit is located, seeking an order compelling the board of managers to perform its required duties and seeking monetary damages for any damages to personal property and for possible interference with the use and enjoyment of the unit; and/or
II. Contacting the local department of buildings for the purposes of having an inspector inspect the roof and the unit to issue a violation to the board of managers. As the condominium unit has a distinct block/lot, it is quite possible that the inspector might issue a violation to the unit owner. However, even if the violation was issued to the unit owner, such would be helpful in an action to compel the board of managers to make necessary repairs.