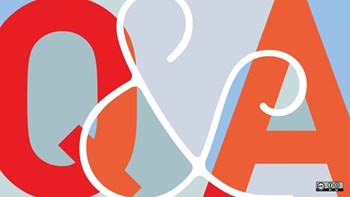 Q. I have lived in a Mitchell-Lama co-op in Brooklyn for 43 years. The company is taking a vote on whether to privatize or not. I am personally in favor of privatizing. I am currently on disability, and am unemployed but looking for work. I can pay my maintenance and still afford food.

Here is what I know: There is no sense of community in our building, and there hasn't been a sense of community for a long time. The complex is made up of a lot of seniors who are afraid of going private. I feel they just want to be safe for as long as they can. The maintenance may not go up. You get your equity back. I am paying for damages, remodeling, and costs out of pocket. I can sell at market price if I move out or away from my current location. Therefore, I am interested in privatizing.
Do you recommend that someone in my situation privatize? Do I have to pay a mortgage? Do I have to buy my apartment back? If the building does privatize, can I get a reverse mortgage?
A. Andrew Brucker, a partner at the New York City law office of Armstrong Teasdale, says: "Obviously, we cannot tell your reader whether privatization is good for them. Going private (sometimes referred to as reconstitution) is very complicated, and since each shareholder's personal finances and the plan to go private are always different and unique, it would be impossible to answer the specific reader's question.
"What does reconstitution mean? It basically changes the certificate of incorporation, the bylaws, and the occupancy agreement (sometimes called the 'lease') so that the co-op is no longer under the supervision of a governmental agency (which might be either a state or city agency). It also changes how a shareholder would sell—and how a purchaser would buy—an apartment. The first vote the shareholders must consider is a vote to fund a feasibility study. After a feasibility study is completed and reviewed by the shareholders, there is another vote to actually prepare an offering plan, which will outline everything the shareholders need to know. Then there is one last vote: whether to actually go through with the reconstitution.
"It certainly sounds like the building in this case is at the final stage, since the reader states that the upcoming vote is to determine whether to reconstitute or not. The other two votes (to authorize the feasibility study and the offering plan) do not approve a reconstitution; they only move the process along to get more information to the shareholders.
"Every reconstitution is a little different, but typically there are certain things common to all: the shareholder does not have to pay for their apartment. After all, they currently own the stock and the lease for the apartment, and there is no reason you should have to purchase the apartment again. And although there may be projections in the offering plan (for expenses, the value of the apartments, etc.), no one can predict if the maintenance will go up or down. There can only be a guess and estimates based upon certain assumptions.
"As to the reader's question about reverse mortgages, at the present time a co-op owner cannot obtain a reverse mortgage. These loans are not yet permitted in cooperative apartments due to rules promulgated by HUD. Such mortgages are permitted with condos and houses, so it is unclear why HUD should differentiate co-ops (which are often treated like real property).
"Every reconstitution is unique, and if the reader has questions, and does not find answers in the documentation prepared by the co-op, or the offering plan, or the co-op's counsel, perhaps he should work with other shareholders and hire separate counsel to help them consider the ramifications of this important vote."