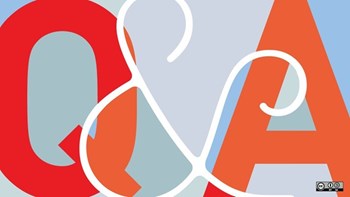 Q. I am a shareholder in a co-op in Brooklyn. It has come to my attention that the board of the building has plans to develop some commercial space in our building and rent it to another board member. Management has distributed letters to notify other shareholders who may be interested in the space to come forward. It seems to be an attempt to say that everyone had an opportunity to lease the space, but further details were not given in the notice. Is this a conflict of interest?

The board also calls shareholder meetings whenever they see fit during the year – not in keeping with the bylaws – and fails to distribute financials to all shareholders (they claim it's a 'cost saving measure'); yet in the last three years have paid our managing agent bonuses worth $10,000. Is this legal?
—Sensing Something's Wrong
A. "On its face, if the board is in fact considering a lease of its commercial space to a board member, this is a conflict of interest," says Stewart Wurtzel, an attorney with Tane Waterman & Wurtzel in Manhattan. "That does not mean it is illegal. The board member to whom the space is being rented cannot be the deciding vote in approving the transaction, and there must be full disclosure to all board members of the conflict. The fact that the board is trying to get bids from other shareholders, while not conclusive, is probably an attempt to show the level of interest in the space and that the proposed agreement with the board member is commercially reasonable.
"Assuming the board got several bids from shareholders at about the same price the board member was going to pay, they would use that as evidence to demonstrate that the deal was not adverse to the financial interest of the cooperative. It would be helpful if the board also obtained such information from third parties and brokers with no relation to the building.
"Most bylaws require only a single annual meeting of shareholders, and it is not unusual for a board to meet with shareholders only once a year. While of course there is much to be gained through more frequent communications with shareholders, the relevant legal obligation is whether the board has met the minimum requirements which is to hold an annual meeting. Further, most bylaws and proprietary leases require the board to distribute annual financial statements to the shareholders. It would not be a proper justification to not distribute financial statements as a cost-savings measure (unless of course there was sufficient shareholder support for a proposition to amend the lease or by law provision regarding financials).
"Lastly, as to the purported $10,000 bonuses to the managing agent, while the board generally has the discretion to award a bonus if it sees fit and deems appropriate, not enough information is provided to opine as to whether the particular bonus complained about is improper (or even whether it is truly a bonus and not payment for some other service)."