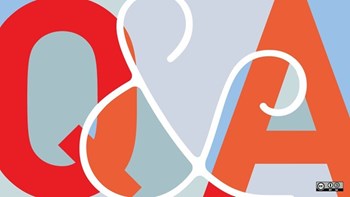 Q. I live in a Housing Development Fund Corporation (HDFC) building in the Bronx. My building has no meetings or elections, and shareholders are not informed of our financial status at all. The treasurer's son has taken complete control and has taken advantage of the elderly shareholders by making himself a site manager/shareholder without authorization or notification. The son also has personal issues with me because I am the only person among five shareholders in the 10-unit building who speaks up. The other shareholders are elderly and afraid to say anything; those who receive Section 8 fear that the son will report them for having relatives living with them and that their supplement will be revoked.

The son is aware that I cannot find my shares certificate and has now sent me a letter stating that I must have a meeting because the corporation is unclear if I'm a shareholder or a tenant. I find this insulting and an example of his personal harassment towards me. His mother, the treasurer, served on the board with me years ago; she's well aware that I'm a shareholder. The current secretary is the one who issued me my certificate—I have a written letter from her confirming this. So why is he asking me to show him proof? I need help and advice as to how I should proceed with this. Am I obligated to show him anything?
We're stuck because we can't afford an expensive lawyer. I have written to HPD, the Attorney General, the Mayor's Office, etc., and no one has helped. We're living in our building as if he's the landlord and we're the tenants. On top of that, we're going to lose our building due to unpaid taxes, and we can't even help ourselves. Please help us or direct me to someone that can.
A. "The treasurer's son is controlling the co-op's funds and holding himself out as the 'property manager' without proper authorization," says attorney Rachel Sigmund of the New York City firm of Adam Leitman Bailey, P.C. "Both the treasurer and her son are subject to potential criminal charges for misappropriation of co-op funds if either of them are dipping into the co-op's funds to pay the son for his 'services' as the purported 'property manager.' The reader should refer the matter to the district attorney's office for investigation.