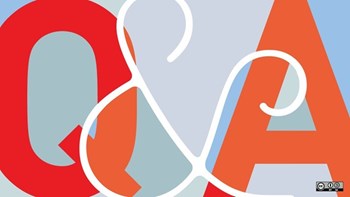 Q. On September 21, I was re-elected to the board by a majority of votes, as I've been on the board for over seven years. On September 22, I resigned my position due to personal circumstances. (I was verbally attacked by two shareholders who violated our house rules regarding pets). As per our bylaws: "Any Director may resign at any time by written notice delivered in person or sent by certified or registered mail to the president or secretary of the Corporation. Such resignation shall take effect at the time specified therein, and unless specifically requested, acceptance of such resignation shall not be necessary to make it effective." I sent the resignation via e-mail to our building manager and one of the board members, who was not appointed as secretary.

On September 28, I recanted my resignation due to our shareholders' understanding and request for me to get back on the board. On November 1, I sent an e-mail to our building manager, who schedules our board meeting, requesting date of next board meeting, as I was actively on the board, because as of September 28 the board had not accepted my resignation. In my e-mail I highlighted that I recanted my resignation on September 28. On November 10, I received a letter from our counsel to the board stating they have reviewed my November 1 e-mail, and they have reviewed the legal circumstances surrounding my resignation and the board's acceptance of it. So my question is, am I still legally on my co-op's board?
A. "The answer is yes, the questioner is still on the board," says attorney Matthew Maline of Barry Mallin & Associates P.C., in New York City. "The co-op's bylaws require a resigning board member to follow certain procedures. Those procedures were not followed, and this resignation is therefore invalid.
"A resignation, properly delivered, cannot be recanted unless the bylaws say so. The date the resignation becomes effective is set in the bylaws or the resignation. It can be the date of receipt, the date the board accepts, or a date specified in the resignation. Once that date passes, the only way to get back on the board is to be elected at the next annual or special meeting. If board acceptance is required, recanting could convince the board to reject the resignation. The board is not required to do so.
"The co-op should include the questioner in all future notices of board meetings. It should also ratify any decisions made at previous meetings that excluded the questioner, as those decisions are likely invalid."