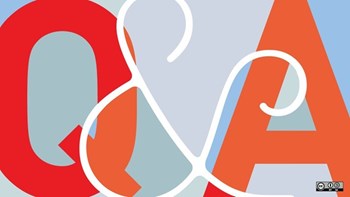 Q. I distribute copies of letters to our board president and all board members under their apartment doors in order to ensure that they all get one – and I don't trust the chairwoman to distribute them. The board secretary does not wish to receive copies and considers this practice 'harassment.' Is she correct?

—Trying to Get a Message Through
A. "There is no civil cause of action for harassment under New York law, and the mere act of sliding a letter under the door is unlikely to result in criminal liability," says attorney Rachael Ratner of the New York City-based firm Schwartz Sladkus Reich Greenberg Atlas, LLP. "Therefore, from a strictly legal standpoint, the board secretary is not correct.
"In the interest of being a respectful neighbor, however, you should stop sliding letters under this board member's door if you know she finds it to be harassing. The better tack is to consult your proprietary lease (or bylaws, if you live in a condominium) to determine the proper method of communicating with the board of your building. Many proprietary leases and condominium bylaws have 'notice' provisions that contain specific instructions on how to send correspondence to the board.
"Oftentimes, there are requirements that correspondence must be sent by certified mail, or through an overnight courier such as FedEx. Following these instructions offers two advantages: First, the board becomes legally charged with having been put on notice about the issues and/or complaints raised by your correspondence. Second, you're much more likely to succeed in getting your message across. Since your board secretary is apt to disregard any letters that come through under her door, chances are better she'll actually read letters she receives in her mailbox.
"As a final piece of advice, it's also a good idea to read your house rules to determine if complaints are required to be sent to your building's managing agent."