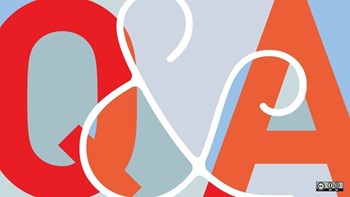 Q. I live in a Brooklyn co-op and was advised by my co-op's managing agent that I must have my apartment exterminated due to a roach infestation in the building. I advised the managing agent that I have severe allergies and asthma, and was concerned about reactions I might have to the treatment. The agent told me that my apartment would be examined by the exterminator prior to treatment to determine what line of treatment would be undertaken.

However the managing agent sent up an exterminator to my apartment without prior notice, and the exterminator laid some gel in my bathroom and kitchen. The next morning I woke up to a severe allergic reaction—including an asthmatic attack—and my apartment is filled with a musty odor that I cannot remove. The odor is so bad that I am unable to use my kitchen.
I have been trying to contact the managing agent about this via one urgent email and two voicemail messages, but I have not received any response from the agent or a board member. What responsibilities, if any, does the co-op have in fixing this problem? And what responsibilities, if any, does the co-op have for any medical expenses I incur as a result of the extermination?
A. "In the presence of a building-wide roach infestation," says attorney Phyllis Weisberg of the New York law office of Armstrong Teasdale, "the co-op has an obligation to take steps to resolve the problem. The questioner has two complaints concerning the exterminating (aside from a lack of communication): first, an allergic reaction; and second, odors.
"As to the allergic reaction and whether the co-op could be made to pay for medical expenses, the shareholder would at a minimum have to establish that the exterminating was in fact the cause of the allergic reaction and there were no alternate means to treat the infestation. There is some evidence that cockroaches themselves can cause allergic reactions—from their eggs, feces, saliva, and bits of their shells. Could that have been the cause of the questioner's reaction? And in the presence of a building-wide problem that needed to be treated, if there were no viable alternative treatment for the infestation, it would be far more difficult to assign blame to the co-op.
"As to the lingering odor—the co-op should investigate the cause of the odor and, if necessary, use mechanical means to help dissipate it."