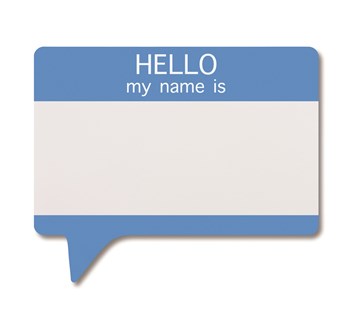 As we wind our way along city streets and avenues, carefully navigating the most direct route to our final destination, most of us are somehow able to tune out the ambient roar that surrounds us. The traffic, the jackhammers, the bulldozers, and the backhoes - the list goes on and on. We're usually too busy to be bothered with the question of just who is operating these machines, and who is behind the business end of these massive projects. Would it ever enter our minds that it might well be a woman climbing aboard a backhoe in a pair of dusty work boots or supervising a job site? Upon taking a closer look, you might find someone you didn't expect performing a job not often equated with them.
The "them" in this case are women and minorities, and many of them are members and beneficiaries of a very distinguished organization: Professional Women in Construction or PWC. PWC is a group whose aim is to not only change the general public's perception about women in construction but also to promote the abilities of women and minorities in the construction industry.
A Diverse Table
As a nonprofit organization, PWC has been in existence for over two decades and its impressive member base has grown to include real estate owners, developers, facility and property managers, and public agencies. The organization also includes general construction and specialty contractors; architectural and engineering firms; environmental services' firms, and suppliers of all kinds of goods and services. Supporters of PWC range from construction companies to the Port Authority of New York and New Jersey (PANYNJ). Various groups affiliated with PWC include the American Institute of Architects (AIA), the American Society of Plumbing Engineers (ASPE), and the National Association of Women Business Owners (NAWBO). These groups receive some of the benefits of membership, along with PWC's primary members.
Starting with only a dozen women in its membership, PWC now counts over 6,000 active members and reaches close to 8,000 constituents. PWC keeps current by providing updated professional, legal, and legislative information to its members through networking events, educational conferences, and seminars.
The Players
PWC is headed up by president Lenore Janis and vice president Theresa Vigilante, and is governed by a board of five. The current board members below will remain in office through 2005.
Linda Christensen is vice president and general counsel of Tishman Realty & Construction and vice president and general counsel of Tishman Hotels. Christensen has been a presenter for PWC's Salute to Women of Achievement award, and has been a recipient of the highest rating for legal ability by Martindale-Hubble.
William Fife, P.E. is a corporate vice president for the Manhattan-based engineering firm DMJM + Harris, where he is responsible for the implementation of the firm's aviation consulting practice. Fife is a former general manager for aviation, planning and technical services at the Port Authority.
Andy Frankl is president of IBEX Construction, a general contractor and construction management firm in Manhattan. IBEX serves the new construction and remodeling requirements of national retailers, international corporations, cultural and fine arts organizations and media and entertainment groups.
Lina Gottesman is president and owner of Altus Metal & Marble in Manhattan. Altus has completed many major public agency projects and services the commercial real estate industry throughout the tri-state area. Gottesman is also the recipient of a Business Owner Achievement award from PWC.
Andrea Strong is operations manager for Turtle & Hughes Inc., a women-owned electrical and industrial distributor located in Linden, N.J. Strong also serves as the diversity manager for T & H, and brings over 18 years experience to the PWC board.
The current board is responsible for key decisions in membership, the general direction of PWC, and for ensuring the fulfillment of the group's original mission, as well as keeping the group on the leading edge of industry.
PWC and the Community
PWC offers a wide range of informational and networking events for its members. From award presentations to educational seminars, PWC actively seeks to give its membership the tools they need to reach their highest professional potential. A calendar of upcoming events may be accessed through their Web site at www.pwcusa.org, and recaps of the events are often featured in PWC's newsletter.
Recent events include The Annual Grand Networking Trade Show, which provides participants an opportunity to mingle with exhibitors and seek out new contacts within the industry. Golf outings, holiday galas, and breakfast events often feature prominent guest speakers in the construction trade. Upcoming events include a developer's forum and the annual Salute to Women of Achievement luncheon, where five women representing various disciplines in the industry will be honored with achievement awards.
By recognizing the accomplishments and abilities of their constituents both on the administrative side as well as on the job sites themselves, PWC ensures the talents of these groups do not go unnoticed. Furthermore, providing educational materials to the myriad of constituents is also a key aim of PWC - and to that end, the group offers industry-specific information through the "resources" portion of their Web site.
Timely access to information is important to everyone in this day and age, and PWC attempts to put this pertinent information at its members' fingertips. Answers to questions about certifications, building codes, specific design, and even employment inquiries can be found on www.pwcusa.org. Much of this frontline information is available to the general public, with some password-protected areas of linked resources. Newsletters and financial information geared towards PWC's membership are also hyperlinked on-site. This, coupled with employment listings from various construction-based organizations, offers the membership both personal growth and professional benefit.
Getting Involved
Membership in PWC is open to individuals, companies, and groups. Company size is the main determinant regarding dues, and larger corporate members are offered the opportunity to have more representatives within their company as members. Members benefit by receiving discounted admission and exhibit rates at many PWC events, a quarterly newsletter, the opportunity to submit editorial content, and access to the latest industry news and PWC reminders via e-mail. Each newsletter offers a section called "Spotlight on Members," where member accomplishments, awards and announcements are published, giving the readership an opportunity to become acquainted with one another as well as the services they offer.
A Chat With Lenore Janis
PWC is intent on living up to its mission by spotlighting women and minorities and providing them with the forum they need to be successful. The ultimate goal of the group is to improve the status and employment rate of their constituency so that the general public won't do a double-take the next time they see a woman operating a bulldozer or acting as a construction site foreman. The Cooperator recently sat down with PWC president Lenore Janis to get her comments on the some the key issues, motivating factors and history of her organization to date.
Tell us a little about the history of Professional Women in Construction - has it always been a women-only organization?
"Since 1980, PWC has become more inclusive than its name suggests. From 1985 on, men are equal members: a corporate member category was established, and PWC advocacy expanded to include all "˜non-traditional' populations engaged in construction and allied industries."
How did the group form, originally?
"A dozen women who were thwarted in their efforts to conduct business and/or advance their careers in the industry and were not welcomed into the established industry associations banded together to exchange information, provide moral support to each other, promote their businesses activities, and lobby the government for stronger affirmative action goals."
What projects does PWC currently have underway, and how are they furthering the group's mission?
"Currently, PWC continues its lobbying efforts; disseminates information, and presents programs to increase marketing skills and business networking opportunities, and sponsors sophisticated breakfast forums, featuring real estate developers, construction chiefs, and government agencies.
"PWC membership is alive, active, and vocal. They express themselves through the "Spotlight on Members" column in the PWC newsletter, and attend meetings of various other organizations as representatives of PWC. Our members have one thing in common: the need and desire to participate in the marketplace - so PWC programs are geared to promote business interaction.
"PWC advocacy efforts are directed to increasing opportunities for the "˜new kids on the block;' women and minorities with small, fragile businesses, a population that is finally emerging after long years of discriminatory practices by the construction industry and the financial institutions. We support government goals for women and minority participation on publicly-funded projects - it's my tax money and yours. We note with great pleasure that major private companies have developed strong and responsible supplier-diversity programs. Does this please everyone? No, there are many "˜good ol' boys' that still resent and defy our objectives. The bottom line is if they want a government contract, they comply with rules and regulations."
Are there any specific obstacles or hurdles PWC will be addressing in 2003?
"In 2003, PWC is working to see that New York State's Article 15-A, The Minority and Women Business Enterprise Program (M/WBE) is continued; that an increase is effectuated for the women's goal [for involvement in major contracts], which has been stagnant at five percent for the past 20 years; that the M/WBE goal is reinstated in the City of New York - a program that must have a goals requirement. We want to see that women and minority companies stay on track and continue to play a significant role in public projects and the rebuilding in Lower Manhattan.
"The obstacles can be summed up in two words: the word "˜women' and the word "˜construction.' Historically, PWC was formed by women to advance fellow women professionals, but it has grown and matured into an all-inclusive organization that assists minority firms and small businesses as well as women. The word "˜construction' does not denote a narrow field of endeavor; the construction industry buys everything from the "˜roach coach' selling food at a job site to the products of giant steel mills. We are currently enjoying our future right now, since a wide spectrum of the business community is participating in our programs and events as a way to market their goods and services."
Tell us a little about some recent successes, or something PWC is particularly proud of.
"We have experienced phenomenal growth of our business networking events, which are produced quarterly in Midtown Manhattan. It is now difficult to find a venue large enough to accommodate everyone who wants to attend. We had to turn away a hundred people for our February networking meeting.
"With the rapid growth and integration of women in real estate and construction, we are able to feature more women developers (once an oxymoron) at our developers forum series. Our annual Salute to Women of Achievement started off ten years ago with an all-female audience; today, it has emerged as a very special awards event, attended by the Who's Who of the industry. I believe that PWC has put business and professional women in construction on the map.
"PWC's board of directors represents leading companies in the industry. Each member is a leader in his or her own right. The board is as diverse as our membership, and includes women-owned businesses, general contracting, construction management, and real estate development, engineering, and law firms. An advisor to the board is Gwendolyn Colbert-Kushner, a pioneer PWC member and a contract compliance specialist. Three years ago, she initiated PWC's M/WBE Technical Assistance Workshop. Her participation is an added plus.
"The board is sincerely supportive of PWC's aims and goals. Working with this board is a pleasure - and how many people in my position can say that?"
David Garry is a freelance writer based in Manhattan.