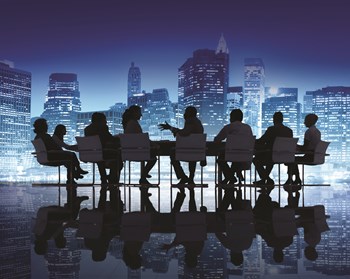 Co-op boards and homeowners' associations maintain building-specific bylaws, rules and regulations, and are responsible for making sure they are enforced. The certificate of incorporation, the proprietary lease and the bylaws are like a contract among shareholders, certifying that they will behave in a certain manner and adhere to certain regulatory expectations.
Bylaws define ownership interest, powers, duties and liabilities. They also outline the role of the manager and the circumstances surrounding shareholder meetings and votes.
"Rules and regulations refer to a buyer's rights and obligations," says Bruce Cholst, an attorney at the Manhattan-based law firm of Rosen & Livingston. "Things that regulate the use of the apartment or common areas or sale policies are house rules, not bylaws. They often include information on things such as subleasing, renovations and common spaces."
It's important for any co-op or condo to have a clear set of rules and bylaws to help govern the building. From time to time however, buildings may need to reexamine their bylaws and rules to make sure they're fair, enforceable and relevant to the building community.
Time for a Change
There are many reasons why a board may look to make changes in their bylaws and it's something that is taken seriously. Issues such as flip taxes or switching from a board that gets elected every year to one that is staggered are good examples of rules that should be changed in the bylaws.
"In a co-op typically there are two reasons that are more widely used," says Marc Luxemburg, an attorney for the Manhattan law firm of Snow Becker Krauss PC. "The two most [boards are apt to change] that I can think of are fixing the election provisions and fixing the indemnity provisions to make sure that the board is fully working to the full extent that the law allows it."
Because laws change through the years, bylaws may not reflect a current law and therefore need to be changed to keep up with the times.
"Sometimes there are changes in the law that warrant it," says Steven Wagner, an attorney with Wagner Davis PC in Manhattan. "A number of years ago they increased the protections for board members who were acting properly by providing greater identification and insurance. In that case we went through and amended all the bylaws to reflect that change."
Then there are cases where the bylaws simply don't make sense. Because many were written decades ago, rules might be completely outdated or simply worded incorrectly and were never fixed.
Cholst has seen the need for bylaws to be changed for a number of reasons, although he emphasizes that the boards should embark on the process with careful thought and effort.
"Why? A change or to conform to a new right granted under the law, to confront problems that have come to light or if you want to change your house rules, but you don't have the proper authority in the governing documents, you want to change those," Cholst says. "A fourth reason would concern a change in the election process. If there is a big clamor for term limits on boards, and if the board agrees that is a good thing, you might want to amend the bylaws to put them in."
Boards also need to be on the lookout for new problems that may not have been relevant at the time the original bylaws were written. An example of this would be if a building allows a musician into the building and then suddenly instruments are blasting at all hours. A bylaw may be needed to limit the hours one can play.
"In my own building we just changed our alteration policy to limit the number of alterations that can go on at any one time," Cholst says. "Everyone was complaining that all of a sudden demolition seemed to be everywhere as we had seven renovations going on within five floors. This was something that didn't exist before and so it wasn't on the radar screen."
Through the Years
Since bylaws are so important, you may think that they are looked at and evaluated all the time. In reality, this isn't the case.
"It's more like once a decade," Luxemburg says. "The thing about bylaws is they are kind of static. They deal with rules of elections and things and the need for changing it is maybe once every 10 or 20 years. It's the board's responsibility to make sure that the bylaws are up to date."
If a board is finding that a lot of issues are coming up and the bylaws are not well drafted, they should take a look at them and reassess their relevance.
"Typically they look at them annually for the matter of elections," Wagner says. "If they are familiar with the bylaws, they will know if they are operating outside of them. I don't recommend making it a regular thing of tuning up your bylaws on a regular basis."
Majority Rules
Amending a co-op's bylaws typically requires a majority vote of the directors or approval of two-thirds of the shareholders. But there are exceptions. The rule for changing a by-law will always be in the bylaws themselves.
"Typically in a co-op or condo it takes a two-thirds vote of the unit owners to change a bylaw," Luxemburg says. "But many co-op bylaws allow the board to change the bylaws and so it's not so difficult. Basically depending on what it says, if it's the board that can change the by-law you only need a board vote; usually two-thirds of the board."
In order for this to happen, one needs to have a draft of the by-law submitted to the board before the meeting. The proposed bylaw change goes on the agenda and the board has to vote on it.
"If it's a situation where you have to go to the shareholders, obviously it's much more difficult because you have to overcome apathy," Luxemburg says. "I have seen bylaws amended by shareholders, so it's by no means impossible."
In the case where you need the shareholders to vote, it's important to alert them all of the upcoming vote way ahead of time and explain exactly what the possible change would mean.
"What's typical in the procedure for amending bylaws and proprietary leases is to have a shareholder meeting which can be done in the context of an annual meeting or a special meeting," says Cholst. "You must send out a notice of the meeting and you have to give the shareholders at least a summary of the kind of amendment you are proposing. I think it's better practice to give them the actual language and have your attorney draft up the actual language of the amendment and attach that to the notice."
Once you hold the meeting, you can have the vote and it's necessary to have two-thirds of all shareholders—not just those present, but all shareholders in the building—to amend the bylaws.
''Let's say that the typical turnout at the meetings is 60 percent, you need a much larger turnout if you are going to get the super majority needed to make the change."
These rules need to be followed, because you can't just change a bylaw whenever you want.
"Sometimes I get people who try to make a motion to amend the bylaws at an annual meeting of shareholders but they haven't included it in the meeting notice and they are doing something that is beyond the power of the shareholders to do, which is take away management authority of the board of directors," Wagner says.
Rules are Easier
Sometimes rules need to be changed, but rather than going through all the trouble required to change the bylaw, you can make a change to or add a house rule. Bylaws are basically static, but rules are dynamic because things are happening.
"Rules are set by the board and you generally only need a majority vote to change them," Luxemburg says. "Lots of resolutions that implicate how the building operates really are rules even if the board doesn't focus on them in those terms."
Some examples would be changing the procedure on recycling, pets or security.
The Last Word
One important thing to remember is that bylaws were written for a reason and shouldn't be considered a guide that can be changed whenever someone disagrees with something in them
"The board members and unit owners have to keep in mind that standard forms of bylaws generally work and are intended to work for a very long time," Wagner says. "If you keep on amending them to respond to particular situations and problems that are not problems with the way the mechanism works, those are reasons I don't recommend changing."
Keith Loria is a freelance writer and a frequent contributor to The Cooperator.