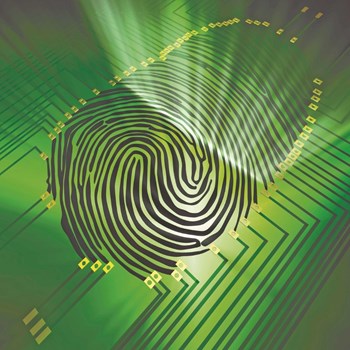 Over the past two decades, New York City has become a safer place than it once was. But events in recent years, both at home and abroad, have made Americans more aware of security—how much they have, how much they'd like, and how much security they really need in order to feel truly safe in their homes. The answer to those questions involves assessing and adding up the costs and benefits of a security program, and tailoring that program to one's particular building, community or home.
Considering the Options
Knowing what level of security is appropriate—and economically feasible—for your building is essential. Depending upon the means of the residents of the building, and also depending upon the number of residents of the building, a full-time security guard might be a necessary and appropriate expense. But for a small building of 10 units, paying for a full-time security guard might be a financial impossibility. To fit the variety of security needs of different buildings, security companies provide security systems that fit the needs of specific building communities.
Closed-circuit television (CCTV), key card entry and other security technologies have been around for some time. Newer systems--such as biometrics--haven't caught on as widely in the residential building market yet. Lock-and-key security systems remain the standard, and new state-of-the-art security technology often is based on the old lock-and-key technology.
In electronic security, there are mainly three types of equipment: CCTV, burglar alarm systems, and access control systems, such as those accessed with a key card or key fob. These systems are often combined, or "integrated," says Mark Lerner, PhD, president of Manhattan-based EPIC Security Corp. EPIC Security provides uniformed security guards for residential buildings and houses. According to Lerner, no amount of technology beats the advantages of having a live person there, he says.
"The best access control is to have a real doorman or security guard," Lerner says. To employ a guard to watch a building 24/7 means 168 hours of work each week. Depending upon the type of security guard employed—armed or unarmed, for example—and depending upon the experience of the guard, a guard could cost anywhere from $15 to $30 per hour. That adds up fast, and can amount to about $130,000 a year. Such an expense might be far too much for many smaller buildings.
Going Virtual
The use of cyber doormen or virtual doormen, electronic security systems that are monitored remotely by operators of a service company, is increasing in residential buildings, says Christopher Falkenberg, president of Manhattan-based Insite Security Inc., a security consulting firm that provides security management for companies and families. A "cyber doorman" security system allows a property to be remotely monitored on a constant basis for a small fee, compared to the cost of a round-the-clock doorman or security guard. The operator that is remotely watching the property monitors the system through its TV cameras, as well as through an audio function by which the operator can communicate with deliverymen, guests of tenants, and others visiting the building. The operator can allow access to the building to appropriate people, such as UPS deliverymen, or visitors that are being expected by a tenant.
Compared to the cost of employing a live security guard or doorman, virtual doorman security systems are a bargain. Such a system might only cost several thousand dollars upfront to install, with a monthly maintenance fee based on the number of units in the building.
"Cyber doorman systems are particularly useful for people who live in brownstones, or who live in buildings without staff," Falkenberg says.
While most companies that offer cyber doorman systems charge a monthly fee, some will charge for the equipment for the system, while others will not charge upfront for the equipment. Either way, says Lerner, the cost for the equipment is figured into the customer's costs.
The basic technology that is being used for residential building security is not particularly new, but how that technology is being applied with other gadgets is new. "Card access, and how it is being integrated into security systems, is new," says Barbara Laskin, director for Unitone Communication Systems, Inc., in Manhattan. "More people are accepting the technology and liking it, and it's working well."
Key cards, and key fobs, are secure and people trust them more, Laskin says. "If anybody moves, or sells the apartment, we're able to reprogram the card."
The costs of key card access vs. lock and key access, may be negligible for a building. But the cost to install an integrated security system into a residential building can be significant, depending upon a building's size. Buildings are often charged monthly security system fees based upon the number of units in the building. With CCTV integrated systems, residents of the building usually want the system to include cameras, DVR, and memory. The cameras alone can cost $500 or more apiece, added to the cost of the DVR, other aspects of the system, and monitoring of the system. "The maintenance program for a building could cost $5 to $10 per unit, per month," says Lucien Bohbot, Unitone's founder and president, who says that typically, his company will be invited by a building's board to explain the firm's services. "We show them how the system works, and they give us the go-ahead," Bohbot says. "We subcontract the installation and oversee the installation of the system."
Covering All the Bases
While it may seem that some security systems might preclude the need for others—such as when a security guard is constantly present on a property, possibly making CCTV seem a little redundant—security experts warn residents not to have a false sense of their own safety.
"You could need a video system even when you have a doorman, because of the added security, and because of the communication aspect," Laskin says. "We also have a floor-by-floor announcement system. If there's a fire or some other type of emergency, our operators will notify residents, apartment by apartment."
A virtual doorman system also can perform concierge services that a live doorman would cover. In a virtual doorman building, if the tenant doesn't answer their door buzzer, the operator answers for him, says Cristine Morettin, general manager for Manhattan-based security company Virtual Service Inc., which offers the Virtual Doorman service. "We can allow visitors in. It also helps with lockouts—we can let residents into the building," she says.
Power backups for the system ensure that security stays constant during blackouts. Remote monitoring of the system will not be possible if the building's power is completely shut off and power backups fail. The systems that Virtual Service provide are easy to install and maintain, Morettin says.
After being contacted by a building's management or board, Virtual Service installs the security system's equipment, and operates on-call, monitoring the system round the clock. The company services buildings of every size, but the typical building it services is between 40 units and 60 units.
Strengths and Weaknesses
Many of the security systems that are being used in residential buildings rely at least partly upon operators that remotely monitor the systems. Operators can't come to the scene of a problem at a building, but they will notify police or other emergency personnel if they see a problem. Some security providers argue that cyber doormen and remote surveillance of a building are inferior to having a doorman or security guard that is familiar with the building and its residents.
The fact that many of the new security systems are computer-based provides for greater efficiency, but the technology is a double-edged sword, because it can fail from a bug or a power outage.
"Because the systems are computer-based, it makes them more user-friendly for those who are computer knowledgeable," says Maria Gonzalez, vice president of Fairview, New Jersey-based Nortronics Corp., a company that provides security integration services to residential and commercial buildings. "But the building staff has to be educated in how to use these systems." Nortronics personnel teach building staff how to use their security system software, and how to retrieve videos, print receipts, and other tasks.
Like other security companies, Nortronics uses an intercom/camera system in its buildings that enables its operators to interact with people at the building. The company also modifies building telephone systems to allow residents to use their apartment phones as an in-building intercom.
Security technology also is being used to help management companies operate residential buildings more effectively, Gonzalez says. Some buildings have security systems installed in their health clubs and community rooms that enable the property manager to monitor who has access to the room or club. If a resident is behind in paying her maintenance fees, her key card or fob can be deactivated by the property manager through the security system. It could be an incentive for the tardy to pay up.
Personal touch is something some building residents want, but not all of them. It is true that an operator who is remotely viewing a property won't be able to know the residents personally, they will be able to have contact with people who deliver to the building or service the building. Virtual Services' operators communicate with the supervisors of FedEx, UPS and other delivery services and because of that, they have a good sense of who should be visiting the building.
"And the delivery guys like it because it makes their job easier," Morettin says.
It may seem axiomatic to think of having a security guard as being a win-win situation, but not all tenants agree. People want to maintain a private lifestyle, and having a doorman means the guard sees the tenant's coming and goings. For residents averse to such attention, a virtual doorman provides the benefits of a doorman, without the prying eyes.
Future of Security
Greater user-friendliness is the future of security technology. Integration of security systems such as CCTV with intercoms and keycard systems is commonplace, but greater integration is coming, Morettin says.
"We're seeing people fully integrating security systems with home automation. Each unit can have its own burglar alarm, and you can interact with your home's system away from home," Morettin says.
Consumers of building security systems should be wary of installing a system with software that's incompatible with other systems, Gonzalez says. "You really don't want to be tied to one provider. That's something we push for our customers," Gonzalez says.
Regardless of whether you have a doorman in your building or not, as technology speeds up, residents are going to be given more and more, or at the very least, newer options in terms of security, how packages are handled, etc. Gone are the days when either you had a live doorman or you didn't. Now, there are all kinds of new products and systems that can help a doorman do his job, or do them entirely.
Jonathan Barnes is a freelance writer for The Cooperator and other publications.