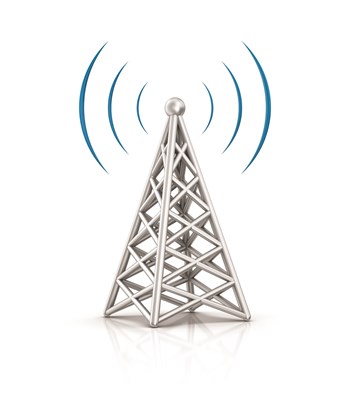 We've all heard the litany: "Management wasn't told about this." "The board wasn't informed about that." The residents know nothing of this or that, and it's all blamed on a total breakdown in communication and may result in an onslaught of nasty problems.
Time and time again, managing agents and board members of successful buildings stress the importance of clear, productive communication between board members, managing agents, and shareholders/owners in the smooth, trouble-free operation of a co-op or condo community.
The Necessary Network
According to Jeffrey Heidings of Siren Management Corp. in Manhattan, most of the problems stem from boards making changes - however minor - in policy and not properly disseminating the news to shareholders. "For example," says Heidings, "[A board] might pass a policy stating that if an owner is three months late in paying their parking lot fee, their car will be towed."
You can imagine the dismay of being unaware of the new policy and entering the car park to find your car gone. So how does a board share a change in policy with everyone? There are several ways; some high-tech, some no-tech. "Many people do it with a newsletter," says Heidings. "Sometimes, it may be impractical to send an e-mail to every single person in a building."
But it may not be impractical to construct an online presence for your building community - a virtual newsletter that shareholders can easily access to get news of the board's activity - new people moving in, old neighbors moving out, service notices, or important information about taxes, zoning, or neighborhood preservation.
While Heidings stresses the importance of face-to-face meetings to share changes in policy, staff updates, safety concerns, and fiscal health, he also feels that managing agents and board members should use all the tools at their disposal to make intra-building communication less of a guessing game and more of a two-way exchange. Part of that tool kit may be holding more real-time meetings to talk out issues facing the community; another may be establishing an online resource for everyone at every level of building involvement.
"Don't wait for the annual meeting to cover all the information," says Heidings. "You should at least meet midyear to discuss the budget. That can provide a glimpse of next year's budget and what will change for the better or worse."
Have a Web Presence
Of course, not everyone can be at every meeting, and sometimes, even those who were there need a second chance to sift through the information gathered there to process it and form an opinion on a vote or amendment. One very effective way for property managers to enhance building-wide communication is by establishing a virtual community online for their real co-op or condo community - a hub of information on the day-to-day operations of the building, regardless of size or demographic.
According to Eugene DeGidio, executive vice president of Maxwell-Kates Inc., a management firm handling close to 10,000 units in 90 buildings in New York and New Jersey, a well-run Web site can be a boon to both management and shareholders. DeGidio's company maintains a Web site that allows the resident or shareholder to log on to the main site, then directs them to their particular building's sub-site. Each resident shareholder is given a password that allows them to enter their building's secure site and keeps building-specific information private and secure.
Another management company making use of some of the more sophisticated technology applications in the management industry is Wentworth Management Group, a property management firm with corporate headquarters in Valley Forge, Pennsylvania and offices in New York, New Jersey and Virginia. The Wentworth Group services nearly 700 residential properties comprising over 130,000 units, and over 1 million square feet of commercial space in New York, New Jersey, Pennsylvania, Delaware and Washington, D.C. According to president Jonathan Klein, in the company's Brooklyn office, Wentworth has hired its own computer software analyst to develop a proprietary technology called Wentworth Connect, which effectively links up all its managers with the properties, boards and homeowner associations that they manage.
All Linked Up
Some firms exist expressly for the purpose of facilitating building communication online, enabling buildings to compress all the paperwork and community interaction into a secure, simple-to-use online interface.
Independent building management software providers build in various levels of authority clearance to their programs, allowing residents to log on and examine their building's governing documents and various announcements - even participate in online building surveys - while keeping other information like contractor bids and e-mail dialog between board members confidential. In most cases, no special training is even needed to get residents comfortable with the software.
One such company is BuildingLink.com. According to Fran Besdin, BuildingLink.com's marketing manager, the newer management software, "is very intuitive. There's no training required for residents. All [a building] needs to do to get started is give us a spreadsheet with everyone's information. If you have that, you can e-mail it to us, and you're basically done."
If your building's documents and records are in less-than-stellar shape, however, it can make the transition from voicemail, paper, and word of mouth to online software a bit trickier. "Some managers wind up surveying their buildings by hand for emergency contact info, e-mail addresses, current phone numbers, and so forth," says Besdin. "But if you have good information already, all you have to do is give it to us in Excel."
Once a building community is linked to its management, all sorts of things are possible, says DeGidio. "For example, this [winter] has been tremendously cold. A resident was complaining that her [radiator] was giving heat, but that it was still not as warm as it could have been. In addition to a phone call, the resident communicated her grievance online through the building information system. A message was sent directly to the management staff and the maintenance staff member, who looked into it immediately."
Interactive Web sites allow managing agents to look at reported problems and communicate them with all the affected parties at the same time, allowing everyone involved to know what's going on. "It keeps information forward, and it keeps all communication documented," says DeGidio. "It's more than a phone call - it's a network of information and action. If the board of directors wants to know what's going on, they can log on to see what's happening and who's responsible."
"Residents can leave instructions for the front desk," says Besdin. "Building staff can also leave instructions for the front desk, so if you don't see someone, or someone isn't online, you can still communicate with them if need be. Managers can leave instructions for the doorman, and residents can post a notice on an electronic bulletin board for other residents to see. You can send maintenance/repair requests to both the building staff and board, so you're not always leaving voicemails saying "˜did you get thus-and-so?' or "˜did you do thus-and-so?' You'll know. The program automatically sends notifications, so that's all a user has to do. It all facilitates communication between residents."
A similar concept is put to use with Klein's company's network. Armed with Palm Pilots (or PDAs), property managers can go to a community in Brooklyn or Staten Island, click on their PDA, and log into the Wentworth Connect database for that building's street and address. If they're investigating a violation - say for a bicycle out front or an illegally parked car - their PDA has a built-in digital camera with which the agent can take a picture of the violation. "And," says Klein, "it will automatically generate a letter to be mailed out, with one copy going directly to the board and another to the homeowner. We're trying to take every last part of it and make it easy. People can say "˜it wasn't my house,' "˜it wasn't my bike,' but now we have a digital picture of whatever the infraction is."
Knock, Knock, Who's There?
Another benefit to lightning-quick communication between management, building staff, and residents is enhanced security for shareholder/owners, their family, and their property. For example, says Klein, the doorman/concierge module of his company's software is set up to control building access and keep tabs on the comings-and-goings of the people that live and work within the building community. "We'll have all the information on any given apartment - all the residents, all the allowable guests, when they're allowed in, as well as when a guest comes to that apartment; we have a little camera right there. [We can generate] work or visitor passes to go into a building - they're good for a specific date, and have [the visitor's] picture on them. There will no longer just be workmen wandering around the building. You'll know exactly what floor they'll belong on. It's definitely real time stuff, what we're doing."
Your Own Private Library
Buildings whose management companies maintain individual building sub-sites as part of their own Internet presence save hours of time by posting each respective building's important documents in virtual "libraries" where shareholders can have instant access to leases, policy manuals, and other commonly used forms like architectural applications and forms from various government organization Web sites.
"It's like going to the library shelf," says Besdin. "You don't have to go ask anyone, you can just download any of these documents - like alteration agreements, bylaws, and your sales offering - that have been posted on the site by your board or managers. You'll see a list of co-op documents and who is cleared to see them. If a document is posted to "˜financials,' it's likely to be viewable only by owners, but if you're saying that the elevator or water will be shut down next week, you can post to owners and sub-tenants [on a more public bulletin board section.] You can also have board-only documents. You can select the audience, who you want to see it, and so forth."
For his part, DeGidio hopes to enhance his company's Web presence as its usage grows. "Hopefully, we can have commonly used vendors on the site. We'll have the plumber, electrician, oil deliverer, fire department, and ambulance in one place. And we'll also have other community partners linked, so that it gives the shareholder an idea of the neighborhood."
Getting your building some online clout doesn't need to break the bank: Companies like BuildingLink.com, for example, offer their building management software services for around $10 per unit per year, with a typical minimum of 100 units to start with. Considering the hours and resources such services save residents and managing agents - less time wasted with phone-tag for management, better inventory systems for building staff, and easy answers to questions about rules, service schedules, and community goings-on for shareholders - establishing your building online may seem like a no-brainer.
Other Means and Methods
No-brainer or not, what about residents who don't have Internet skills or even web capabilities? While there are certainly many - particularly in buildings with a preponderance of elderly residents and shareholders - in DeGidio's experience, the number of shareholders not online is dwindling. "All of our clients are pretty savvy and appreciate the lengths we go to communicate with them," he says.
There are still plenty of ways for a management/board/resident communication network to be hugely beneficial, even to those without convenient Internet access, according to Klein. Using a voice message system, says Klein, Wentworth can reach specific units, entire floors or an entire building by recording specific alerts or broadcasting information to its managing agents or residents. In the event of an emergency or an urgent, but non-emergency situation, residents can decide if they wish to be contacted at their home or office by telephone, by cell phone or from a messaging unit inside their apartment. Managing agents have access to cell phones, Palm Pilots, or other communication devices on which to receive or relay messages, send out e-mails, or set up conference calls with building personnel, the board president or even affected residents if a problem needs immediate attention. The system is also used by managers to send out batch "late payment" notifications to residents that are in arrears, Klein says.
For example, say there's a water leak and water will be shut off in a particular section of the building or on a particular floor. The manager can call the system, choose the affected areas, and using a voice prompt or email alert, create a message which will then be sent out to every resident that will be without water. Or if a suspicious person is observed on the premises, the system can notify everyone in the building and the managers simultaneously, says Klein. Any type of emergency situation or a violation can initiate a response, he says.
And that's where the old-fashioned-methods-versus-technology dialog comes full circle; regardless of the level of technology at your disposal, or that of your building's occupants, it's important for your co-op or condo community to keep communication a two-way street. If you don't have 100 percent Internet access for everyone, it's not yet time to dispense with the newsletter or the community bulletin board in the lobby. Making sure everyone in your building has access to building information - regardless of how involved they choose to be in the community - is a linchpin of effective building management and administration. "People like to feel included is the basic rule of thumb," says Heidings. "Even if the news is bad, people can take it in. Surprise - and ignorance - is the element to be eliminated."
William Nedved is a playwright and freelance journalist and a frequent contributor to The Cooperator.