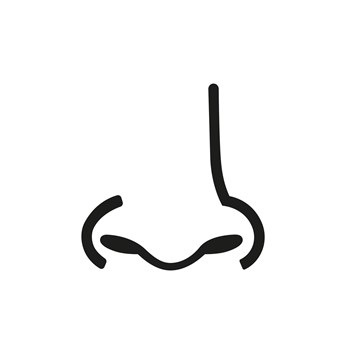 Much ink and angst have been spilled over the issue of noise, whether it comes from a neighboring apartment or building; the sounds that keep one up at night, or unable to work during the day. But while sound is arguably the most likely offender of apartment residents in New York City, smell comes in at a close second. And while the city may not have as-defined odor limits like it does noise ordinances, there is in fact a threshold past which an odor can be considered an impediment to a resident's quality of life.
Edward Olmsted is an industrial hygienist certified by the American Board of Industrial Hygiene who, through his company Olmsted Environmental Services in upstate New York, is occasionally tasked with measuring whether the funk permeating a given condo or co-op is, in fact, excessive.
The Cooperator spoke to Olmsted about the nature of the smell management business.
What's a standard scenario in which you'd be called into a condo or co-op unit?
Generally the kinds of things I get involved with are if somebody lives above, say, a dry cleaner or a salon. Any place where they might still use older chemicals that can waft upward. The kitchen of a restaurant is another example.
I just finished looking at an apartment over a Greek restaurant in Midtown West. The restaurant is grilling a lot of meat, and their kitchen exhaust does not do a great job capturing the smoke, so the people upstairs would catch quite a bit of it.
We use a particle analyzer to measure the smoke levels as PM 2.5 [an atmospheric particulate matter that has a diameter of less than 2.5 micrometers]. When you look at all the pollution studies out of Beijing, that's the pollutant that everyone gets worked up about. And we were actually finding, in this space above the restaurant that it was not only exceeding EPA [Environmental Protection Agency] standards, but the measurements were exceeding levels you'd see adjacent to a factory in China. A lot of these retail operations don't have good control over what they're emitting.
How do you measure the exposure?
Our equipment will "day log," which means that it keeps measuring levels over time. We'll run it for, say, a week, during which it will take a reading every 10-15 seconds, at which point you'll start to see a pattern emerge. For that restaurant, the levels would go up ten-fold for particles in the air around lunch, then drop back down around 10-11 p.m. This would happen every day that the restaurant was open. So it was pretty clear what was going on.
And then we have a photo ionization detector that looks specifically for odors. You can use that like a sniffer; you hunt around to find the "VOC" level – or volatile organic compounds – in someone's space. You measure in wall cavities and in shaftways, and as you get closer to the source, the levels go up, so you can track where it's coming from.
How do you leverage these findings?
We usually try to write up a report that identifies the source and the cause, as well as suggestions as to how the problem could be fixed. The latter means that you'll usually have to get into the offender's space, which isn't always easy.
Does your title come with any special powers of jurisdiction?
Nope. Occasionally we'll go to the board of the association and explain that we really should be able to go down to the retailer or whoever and tell them how to control what they're emitting. But sometimes the lawyers get involved, at which point I'll have no idea how things transpire. I sort of parachute in and parachute out.
How does one find themselves in this line of work?
I started in a laboratory, but that wasn't going anywhere, so I went into the environmental sciences. In New York, this type of stuff happens more than people think. It's an area called Industrial Hygiene Indoor Air Quality. Occupational Safety and Health Administration [OSHA] does not regulate it particularly well, although the Environmental Protection Agency [EPA] has published stuff on the topic.
Does your work ever require you to testify in court?
Yup. A lot of trials. The most difficult cases involve cigarette smoking, so I try to avoid those when I can. Everyone involved is unhappy: the smoker, the neighbors.
I imagine that the smoker is starting from a place of defensiveness, so that could be unpleasant.
They don't want to cooperate at all. I'll try to run the particle analyzer, and then sometimes we can take some light samples for nicotine in someone's apartment who does not smoke, but who is smelling it all the time. This way, we can illustrate the path of the smoke and measure the increased levels of smoke particles during particular times of the day. Through that, we can present pretty strong evidence that the smoke is impacting these people.
Mike Odenthal is a staff writer at The Cooperator.