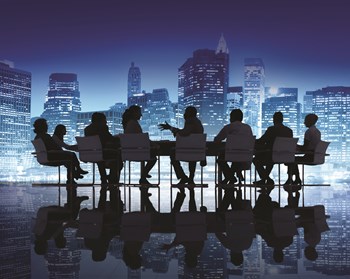 Who would visit a medical office that did not have running water? Many would question whether the office was sanitary. This occurred to a doctor who used a Forest Hills co-op unit as his office. Management placed a notice under residents' doors the night before stating that the water in the building would be cut off during the morning hours to make plumbing repairs. Unfortunately, that was too late for the doctor who didn't receive his notice until he walked into the office that very morning. This is a prime example of how important good communication is to the smooth running of a co-op or condo.
Create Satisfied Residents
The importance of good communication between the board and residents cannot be emphasized enough. Keeping residents informed about building-specific information through open lines of communication encourages them to become more involved in the community. Helping foster feelings of pride and community is likely to produce residents who are eager to become involved in and protect their surroundings. These attributes raise the desirability of the building which increases its monetary value.
Without proper communication efforts from the board, residents become dissatisfied and suspicious. They feel kept in the dark about what is happening in their own building. If there is damage that needs repair, residents should be made aware of it in it's earliest stages. And, owners who are required to pay an assessment to repair aging balconies, for example, won't be shocked and angry because they weren't informed sooner.
Distributing newsletters is one of the best ways to communicate information to shareholder/owners, however, they are not utilized as often as one might think. David Kuperberg, president of Cooper Square Realty in Manhattan says that of the 65-plus co-ops and condos he manages, approximately half maintain good communication with occupants. Attorney Howard Schechter, a partner at Schechter and Brucker in Manhattan concurs, stating that a surprisingly small percentage of the co-ops and condos he services have newsletters.