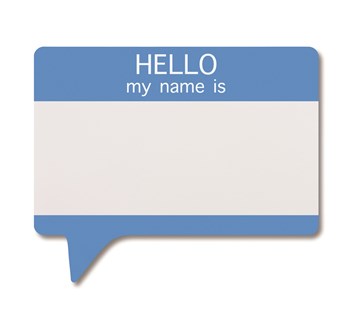 You might wonder what three Modernist buildings on the Upper East Side have to do with an organization that has historically been dedicated to preserving things, well, historical. But recently, preservation group Friends of the Upper East Side Historic District began looking into obtaining landmark status for three postwar buildings: the Manhattan House - an apartment building on East 66th Street that was the first "white brick" (or "grayish slab" to the untrained eye) building on the Upper East Side, built in 1950; Cinema I and II, built in 1962; and the Beekman Theatre and Block, built in 1952 - both of which were formerly art house theaters.
Even the group's vice president, Rita Chu, admits to the incongruous nature of the effort. "I was always a Beaux Arts snob," Chu laughs. "I was the stereotypical preservationist who thought anything modern was yuck."
But a few years ago, when a modern building went up on East 72nd Street and took the place of two brownstones, Chu - who as defender of all things old was anticipating feeling contempt for the new structure - found herself pleasantly surprised. "People said it was going to be awful, that it wouldn't fit into the block, but when I saw it, I had an appreciation for new buildings. It inspired me to go see what else outside of the historical district might be worthy of an award. There are modern buildings with distinctive character."
Hold On to the Old
Since 1982, when both the Upper East Side Historic District and Friends (which was initially a spin-off of the Municipal Arts Society) were founded, Friends has sought to find distinctive character in neighborhoods and buildings on Manhattan's Upper East Side and protect them from development and demolition. "We consider ourselves the curators of the Upper East Side's architecture - be it old or modern, grand or humble," says Friends president Anne Millard.
The non-profit group currently oversees six historic districts and 125 individual landmarks within the boundaries of 59th and 106th Streets between Central Park and the East River. Friends works closely with - and frequently makes recommendations to - the city's Landmarks Preservation Commission, which must approve in advance any alteration, reconstruction or new construction affecting the designated areas. Friends also consults with the city's Planning and Zoning Commission and the Arts Commission, and Community Board 8.
According to the Friends Web site, an historic district is an area of the city that has been designated by the Landmarks Preservation Commission "because it has a special character or a special historical or aesthetic interest that causes it to have a distinct "˜sense of place.' Each historic district represents at least one period or style of architecture typical of one or more eras in the city's history."
The six Historic Districts currently overseen by Friends are: the Upper East Side Historic District (Fifth Avenue from 59th to 78th Streets, extending eastward at some points to Third Avenue), the Carnegie Hill Historic District (East 86th to East 98th Streets, from Fifth to Lexington Avenues), the Metropolitan Museum Historic District (Fifth Avenue from 78th to 86th Streets), the Treadwell Farm Historic District (61st and 62nd Streets, between Second and Third Avenues), the Henderson Place Historic District (86th and 87th Streets between York and East End Avenues), and the Hardenbergh/Rhinelander Historic District (six row houses on the northwest corner of Lexington Avenue and 89th Street).
Saving Place
One would think that the work of a preservation group would be relatively peaceful. After all, their intentions are generally not radical or showy. Rather, the interest of groups like Friends is to keep things as they are, or, even better, as they were. But in a place like New York City, where the next Trump Tower or Ian Schrager hotel is an inevitability rather than a possibility, and where economics is on development's side, preservationists are often forced to gather up forces and get ready for a fight.
This is exactly what Friends found itself doing back in 1985 when smaller row houses in the middle of blocks were being torn down and replaced by tall, narrow "sliver" buildings. While the buildings may have provided their residents with great park views and an appreciated distance from traffic, to preservationists the new sliver buildings were eyesores destroying the character of the Upper East Side. Friends immediately went to work, spearheading a grassroots effort within the community. First, they surveyed all the "mid-blocks," as they are known, tallying which were in possible danger, and then the group worked with the Planning and Zoning Commission to enact a law (known as R8B) prohibiting the construction of buildings on the mid-block beyond a row house scale.
"It was probably the most sweeping zoning change in all of New York City history," says Friends executive director Lisa Kersavage. "People lost their incentive to tear down buildings once they knew they couldn't build a skyscraper." A few years ago, when a subsequent proposal was made to the city council to raise the mid-block limitation to 31 stories, Friends intercepted again and prevented the measure from becoming law. "R8B has been a tremendous preservation tool on the Upper East Side," says Kersavage.
You Gotta Have Friends
Friends is led by president Anne Millard, who meets with a group of 43 elected board members four times throughout the year to discuss projects and issues. Executive committee meetings are held monthly. Besides Millard and Chu (who is also a member of the Realty Advisory Board on Labor Relations for New York), other committee members are: Franny Eberhart, an architectural historian; David Karabell, a Friends founding member and attorney who serves as the group's counsel; and Fr. John Kamas, who is currently serving in one of the committee's two rotating seats. Those positions are reserved for individuals from diverse backgrounds who are tapped for their valuable insight and experience.
The majority of Friends' approximately 800 members are everyday residents of the Upper East Side, but the rank-and-file also include preservationists and historians from all over the city. Members receive the Friends newsletter and other publications, historic district maps, and invitations to special events (such as a recent modern architecture exhibit) and the annual meeting.
Q&A
The Cooperator
recently spoke with Lisa Kersavage and Rita Chu to get a sense of where Friends of the Upper East Side Historic District is now and where the group is headed.
Q: Besides trying to obtain landmark status for Manhattan House, Cinema I and II and the Beekman Theatre, what projects are Friends currently involved in?
KERSAVAGE: "We're always trying to expand what people think of as "˜landmarks.' In the past, we looked at buildings in Yorkville and did a project on the "˜other' Upper East Side. People don't really think of that area as the UES, because it's not the "˜Silk Stocking' district. Right now we're looking at Lexington Avenue and hoping to include it in the historic district."
CHU: "That project (Lexington Avenue) will take quite a while. There's a lot of bureaucracy in getting something designated. Real estate interests are always in conflict with preservation. The two shouldn't be seen as counter-productive. Real estate agents should realize that buildings in historic districts actually raise the value of property."
Q: When you say, "looking at" Lexington Avenue, what does that entail?
KERSAVAGE: "The first step is to survey and do research, which means just walking around the neighborhood with clipboards and going to the Department of Buildings and looking at permits. We find out when buildings in the area were built, who the architects were, who lived there first, what changes have taken place over time, and so on. For example, on Lex, there are primarily row houses. A lot of the stoops were removed in the 1920s and replaced with storefronts, and some of the buildings were torn down. After that, there are a few approaches. One is to hire a consultant to write a report in support of expanding the Historic district, which we then share with the community to get support. Nothing can happen without community support. Then, hopefully, different government agencies will agree that the district is worthy of expansion."
Q: Is Friends currently facing any controversies or battles?
CHU: "Right now, there's no burning issue - we're mainly focusing on advocacy. One brewing issue, though, is rear yard expansion, which is when someone in a building - it could be a doctor who has an office, for example, or the building could be a school, or a 20-unit building that's turned into a one-family house - expands by building into the rear yard. This is very troublesome because it's chipping away at the last oasis of greenery in the city."
Q: How can Friends dispute this?
CHU: "Part of our job is to look at the C of A (Certificate of Appropriateness) for a building, which requires a public review process. That way, we can bring what's going on to the neighbors' attention so they can see what's being proposed. It gives the neighbors an opportunity to review the plans and - if they want to - object. Friends looks at every one of those applications."
Q: Has a preservation group's role changed over the last few decades?
KERSAVAGE: "I think right now people appreciate preservation more than when the district was first designated. People are more enlightened. There are always going to be big businesses and institutions that want to expand inappropriately, but we do get the sense that people want to be in an historic district. It's funny, because now there are people who want to take plain buildings and make them look historic."
Nicole LaPorte is a freelance writer based in New York City.