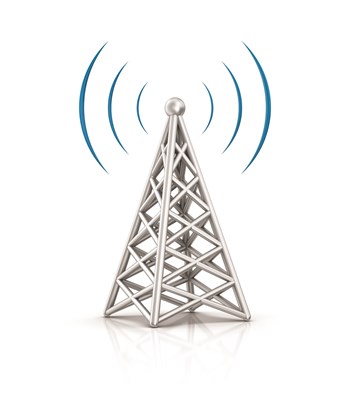 The recent onslaught of millennium madness has made Y2K a household term. Once just the concern of computer aficionados and a select few with technological foresight, Y2K is now a universal problem. In fact, Y2K has become such a prevalent reference in popular culture that it has many people cringing at its mere mention. Yet, whether or not you have had your fill of Y2K hype, it is undeniable that the repercussions surrounding this very real issue are nothing to take lightly.
Of particular interest in this issue is the way Y2K can affect the city's approximately 6,000 condos and co-ops. Not only can the Y2K problem inconvenience residents in a building, but it can also disrupt both normal and vital building functions. In order to avoid having your building fall victim to a Y2K catastrophe, experts in all facets of building operations agree that proactive steps must be taken. And, as the last months of the millennium rapidly wind down, the sooner you take action, the better.
The origin of the Y2K bug dates back over 40 years to the 1950s when computer programmers, concerned with taking up valuable memory space, decided to cut the date in half and use only the last two digits, instead of all four digits of a date. While this system worked for years without a flaw, technological experts now fear that microchips and computer programs will have difficulty recognizing the date after January 1 and, as a result, we can all be left in the dark, quite literally.
"This issue became a public concern beginning around 1996," says David Khazzam, senior director of Aptek Management Company, a subsidiary of Property Resource Corporation in Manhattan. "As Y2K got closer in time, it became more apparent that it would be a problem and eventually people had to start insuring that they are, in fact, Y2K compliant." With the availability of software to make computers Y2K compatible, many personal computer owners have already taken measures to ensure that they are Y2K ready. However, for board members and management companies there are more than just a few crashing laptops and personal computers at stake. Because we live in such a technologically advanced era, almost all of a building's mechanical systems rely in some way on computers. It is up to board members and management companies to take stock of all these functions that rely on computers and take proper precautions to make them as Y2K compliant as possible.
Anticipate Problems;Implement Solutions
Some of the more obvious problems that may arise from Y2K include the malfunction of elevators, electricity, alarm monitoring systems, heating, ventilation and air conditioning (HVAC) systems, and computer networks. However, it is in everyone's best interest to anticipate every possible problem. Because there are so many functions that rely on computers, it can be easy to overlook some of the less obvious operations that are in danger of having a Y2K-related problem. Knowing what can go wrong can be one of the best ways to deal with problems as they arise. To that effect, Aptek Management Company suggests using a Y2K checklist as a precautionary measure. Their checklist, which is available free of charge from Aptek, is comprehensive and includes everything from payroll and sprinkler systems, to voice mail and emergency generator controls. "It runs down all the building systems that could be affected by Y2K and gives you step-by-step instructions about where to go and what to look for. It also points out all vendors that could be affected and gives you a checklist of what to look for with them," explains Khazzam.
Once you have taken stock of what functions in your building rely on computers, the next step is to contact vendors that supply these functions and inquire as to whether or not they have also taken steps to be Y2K compliant. Some vendor and supplier companies that should be high on the list of priorities of boards include elevator, telephone, security, and HVAC companies. No matter what actions a board may take to ensure that they have protected themselves from Y2K problems, if these vendors have not taken similar steps, building residents still can suffer. One way to approach suppliers and vendors to inquire about their Y2K compatibility is to write to them and ask them to provide certificates or letters of compliance as proof that they too have taken responsibility for potential disruption of services. "This is taking a step," says Khazzam, "at letting these vendors know that you are sensitive to the Y2K issue and maybe it will give them a little push to take a look at where they stand as far as their services."
Douglas Jacobson, executive vice president of Serge Elevator with locations in Woodridge, New Jersey and Manhattan, is aware of the problems that Y2K can pose for vendor companies, especially elevator companies that can leave residents stranded. Jacobson says that although most hydraulic elevator systems will be Y2K compliant, it is important to identify which ones will not be. He says that manufacturers such as Serge, Westinghouse, Dover, Armor, and Otis will not pose any Y2K related problems. "You may have a problem with other types," says Jacobson. However, the distinction between which elevators will and will not be Y2K ready doesn't only depend on the make. "The distinction is not necessarily between brands. It's more about the interface of a particular model. The problems stem from how systems are integrated." Jacobson stresses that residents should be especially concerned with elevator companies that are out of business. "There are some early microprocessors that may be prone to Y2K program problems," says Jacobson regarding these out-of-business companies. He suggests calling your elevator company if you are unsure about whether the elevator in your building is going to be ready for the new year.
The risks of taking Y2K too lightly go beyond a possible disruption of day-to-day life. Boards may find themselves in legal trouble if they have responded to Y2K warnings complacently. Almost every major law firm has already created a department to handle Y2K related problems. "New York just happens to be the most litigious place in the country, with 65 percent of the nation's lawsuits lodged right here," says Bob Mackoul, president of Mackoul and Associates, an insurance brokerage firm in Manhattan. "Board members should really talk to their insurance agents and they should get something in writing from the company explaining how the company will view any lawsuits that are lodged based on Y2K compliance problems."
Mackoul suggests that if boards do not have Y2K coverage, they should at least make sure that they have the protection of an indemnification clause. "At this point in time, boards should be looking to make sure that they have a very tight indemnification clause, which basically states that if, in fact, there is a lawsuit and there is no insurance coverage, the co-op association will indemnify them for any expenses that they incur in defending it." Since many boards may find that their insurance companies have already written exclusions to their coverage, this indemnification serves as protection for board members of the costs of lawsuits if they do arise.
Once you have taken measures to guarantee that you are properly insured against any liabilities that may arise from Y2K; that everything under your control in your building is Y2K ready; and that your vendors will continue to provide uninterrupted service, building owners and boards must stock up on emergency supplies. It's not enough to hope that all of your precautions will mitigate Y2K effects to your building. Emergency measures include purchasing extra flashlights and lanterns, having back-up fuses available for electrical panels, ensuring that you have extra maintenance supplies, topping off oil tanks, purchasing a bull horn, charging battery-powered radios for staff communication, checking emergency lighting, and identifying all disabled or apartment-bound residents who might need extra assistance in an emergency.
According to Khazzam, "Preparation for an emergency should also prepare you for Y2K." The best way to ensure personal safety and satisfactory living conditions for yourself and all the residents of your building, is to be fully prepared. Try to anticipate every possible problem because a little foresight and extra preparation can make all the difference in the long run.
Ms. Mosquera is a freelance writer living in New Brunswick, New Jersey.