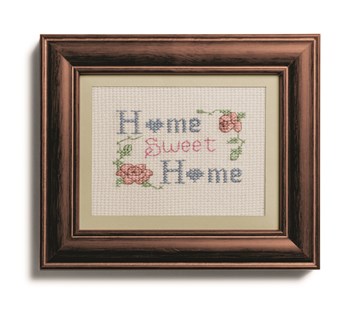 In the 1980s, at the height of the conversion movement, many New Yorkers were thrilled because they were able to buy
apartments at a great insider's price. But, for some, the dream of owning their own home turned sour. Imagine learning that your co-op's sponsor is about to default, or that foreclosure is imminent. This is a surefire recipe for sleepless nights and major league stress. Thankfully, today, with the real estate market on the rebound, these situations have become much less common. But for those co-op owners who lived through it, it was a nightmare. Fortunately for some, disaster was avoided when White Knight investors who specialize in bailing out co-op corporations in financial distress rode to the rescue.
In A White Knight Rides to the Rescue (March 1994), The New York Cooperator described how Somerset Investors Corporation, a Great Neck, New York financial organization stepped in to assist the residents of 302 96th Street Owners Corporation, a 122-unit cooperative in Bay Ridge, Brooklyn just as all hope had been abandoned. Somerset saved the day by restructuring the property's financial condition and restoring its plummeting value and morale. At that time, it was too early to tell whether or not the happy ending would last. Now, two years later, we've revisited 302 96th Street Owners Corporation, and three other properties with which Somerset has been involved, to discover whether or not this white knight has stayed true to his promises, and to see what benefits the properties have enjoyed since Somerset appeared on the scene.
Operating in the Black
Prospects had looked very dim for the shareholders of 302 96th Street in late 1993 and early 1994. The property's sponsor had defaulted. The bank holding the co-op's $4 million underlying mortgage had assumed control and soon after had gone under. The Resolution Trust Corporation (RTC), a temporary federal governmental agency that was created to handle assets of failed banks at the time of the savings and loan crisis, had taken over the unsold shares but had failed to make maintenance payments for more than a year. The cooperative, in need of significant structural repairs, had not met its mortgage obligation for more than a year and a half. Foreclosure was imminent. Shareholders' investments were in severe jeopardy, and selling was impossible. This was the bleak situation into which Somerset Investors Corporation and its CEO, Jules Reich, stepped.
Jules really was a white knight, says Elizabeth Hammann, a real estate management professional who, as board president, had been partly responsible for bringing Reich aboard. Hammann is now president of Live Right Realty and the manager of 302 96th Street. Reich is also a principal of Live Right Realty, which was founded with Hammann and Randy Starr, another 302 96th Street board member-turned-manager, in 1994.
Immediately upon his arrival two and a half years ago, Reich lent the co-op money to complete much-needed structural repairs including waterproofing, roof and parapet work, sidewalk repairs and electrical upgrading. Cosmetic improvements were also made, including hallway refurbishment, restoration of the lobby's terrazzo flooring, and reconstruction of the entryway stairs. Reich turned the property's financial condition around to the point where the 1995 certified financial statement shows the property operating in the black. So far, his investment in the co-op totals almost $200,000.
Jules went above and beyond the obligations of an investor, says Hammann. He's sold five units since last fall, at reasonable prices. We even had one shareholder who sold his apartment, was going to buy a house, but came back and bought a larger apartment in the building.
Things have turned around, agrees current board president Fred Glass. We feared we would be completely wiped out. Now we don't have that fear. Our building is completely financially secure.
For three years, we couldn't afford to do a darn thing here, adds board member Joseph Chiarelli. Now, we can be proud of our building. When people come by, they stop to look. We have flowers from one end of the building to the other. I consider Jules Reich a friend of mine. We would have lost everything if not for him.
Foreclosure Was Avoided
Time was of the essence in October 1995, when Reich and Somerset senior vice president Jeffrey Bookman came to the rescue of the 60-unit cooperative at 70 Clark Street in Brooklyn Heights. Here, too, the sponsor, who held a wrap-around mortgage on this and other properties, was in severe maintenance arrears. The board had made the decision to supplement the shortfall, but it didn't take long for that measure to create a significant cash flow problem. The bank was positioning for foreclosure. Pending litigation between the co-op and the commercial spaces made it impossible for shareholders to sell. As many as 13 shareholders had abandoned their investments.
Somerset had to move fast to save the property, especially because any financial restructuring had to occur before the bank's representative would leave for her maternity leave. If a bank officer leaves, for whatever reason, you have to start the restructuring process over from scratch. Again, Reich immediately invested heavily of his own money to enhance the building's valuein this case, to the tune of about $250,000. He upgraded the electrical system, made necessary external structural repairs, installed new mailboxes, and refurbished the public hallways. He also resolved the pending litigation against the property to everyone's satisfaction.
I no longer hear complaints from residents about what an awful place this is to live, says board member Barbara Hillenbrand. A few renters have even approached me to ask if there are units for sale. This is a relief. Before Jules stepped in, I was beginning to feel trapped financially; our audited financial statement contained the opinion that we would not be a going concern. We won't have financial statements that reflect our involvement with Jules until later this summer, and we can't consider selling units until then. But, I expect that we'll look like a very good investment. Jules has had an amazing impact.
Another Amazing Transformation
In 1990, the scenario was similar at the 60-unit Oakhurst Garden Corporation, a co-op in New Rochelle, New York, a Westchester County suburb. A defaulting sponsor, pending litigation, mounting bills, necessary repairs that had gone undone, and imminent foreclosurecompounded by poor legal advicehad put the property in peril. Here, too, it got so bad that one shareholder just walked away.
Between 1990 and 1993, people were numb and psychologically traumatized, says board vice president Barry Capella. We were looking around for refinancing, but lenders were turning us down. We were resigned to losing our apartments, if it came to that.
In April 1995, Reich and Bookman stepped in and, reducing the co-op's mortgage by half, allowed for a reduction in maintenance charges. Here, Reich invested almost $1.6 million to pay off the property's indebtedness and perform capital repairs. He is also currently serving as the co-op's managing agent through Live Right Realty.
Reich made structural and cosmetic improvements to the property, negotiated a better laundry room deal for us, did some major landscaping, and repaved our driveway, which had a major flooding problem, says Capella. He's sold two apartments to an investor, and the board doesn't mind that. My understanding is that he's gradually going to start selling apartments because he anticipates forward movement. I've been here the longest of anyone serving on the board. I've seen it all. Mr. Reich and Live Right Realty have done marvels for the building. Our situation was so precarious, says Capella. Now I sleep very well at night.
Renewed Confidence
This March, Somerset Investors Corporation purchased 105 of the 318 condominium units at Regent Park Gardens in Kew Gardens Hills, Queens. The purchase, which consisted mostly of units with rent stabilized tenants in place, came on the heels of the sponsor's default and nosediving sales prices.
Peter Epps, a Regents Park Gardens unit owner and resident for more than eight years, is a past board president. For the last six years, Epps has been the condo's managing agent through his company, PDX Management, which Reich has retained to manage his recently-purchased units. Jules Reich paid very serious dollars, says Epps. And he's aggressively seeking to sell the apartments.
It's too soon to tell how overall re-sale values at Regents Park Gardens Condominium have been affected by the presence of Jules Reich, Jeffrey Bookman, and Somerset Investors Corporation. But Epps reports an increasing number of re-sales, saying, We have more than enough confidence that people are getting better value for their apartments than they could have six years ago.
Thanks to white knight investors, many New York City cooperators have been able to relax and enjoy their real estate investment. If you know someone who's bought shares in a financially insolvent co-op, let them know that there are white knights out there. These savvy investors can turn things around by negotiating financial restructuring, making necessary capital repairs, restoring the property's integrity, and helping its communal owners to sleep more soundly at night, secure once again in the value of their investments.
Ms. Dershowitz is a contributing editor for The New York Cooperator.