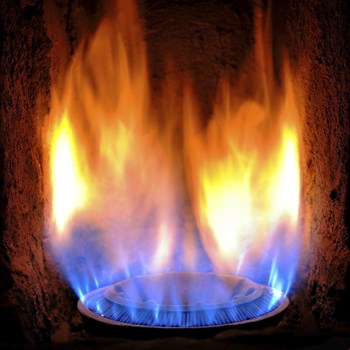 Thanks to an initiative passed by the Bloomberg administration back in 2010, New York City has successfully phased out No. 6 heating oil as of this year. Future plans have an eye toward even cleaner-burning oils and, eventually converting entirely to natural gas. While this is cause for celebration to be sure, it certainly has opened up a conversation among co-op and condo boards over the past half-decade in terms of how best to move forward.
Financial concerns, are at the forefront of the discussion, but how specifically do they come into play? And what other factors are at hand? How does the dialogue play out in suburbs like Westchester, where sustainable interests are a priority, but No. 6 oil is not yet verboten? We asked several area property managers for their points of view.
Why Convert?
Jonathan S. West, president and chief operating officer of the Charles H. Greenthal & Co., a New York City-based management firm, lists the top priorities on which a board should focus when considering an energy-related project as budgeting, compliance with the laws, energy savings and helping the environment. "The decision should be based on cost—for example, should the chimney need to be lined, as is the case in many buildings, that can significantly raise the price—whether or not gas is even available in the area, and what's best in regard to energy conservation and the community. At the time most of our managed buildings converted, it made sense to convert to gas, as its price was quite low as opposed to price of oil, which was then at a high."

"A lot of boards initially embraced gas conversion, as we thought there would be funding," says Robert M. Ferrara, president and founding member of the Ferrara Management Group, a property manager with offices in New York City and Armonk. "As it progressed, Con Ed's initiative to use existing lines within neighborhoods to bring in gas was helpful, but a lot of properties were ineligible as they were out of service areas. They were forced to go with Nos. 2 or 4 oil." As interested communities found themselves needing more extensive work for gas conversions, Con Ed would prioritize via which of said communities were most adamant. "Con Ed," says Ferrara, "based things on the need of a neighborhood. If there was vocal commitment, Con Ed would focus on those areas."
But over time, cost emerged as a predominant factor in deciding whether to switch. The price of oil has gone down significantly since 2010, making conversion less of a value-add for boards tight on funds. "I had a property that had been burning No. 2 oil for some time, but was interested in switching to gas based on pricing and the environmental factor," recalls Ferrara. "But once the costs of oil and gas became more in line, the association halted the project altogether. And then I had a different property that was further along with the engineering of a project, and they'll be switching over to gas in a few weeks, which I think is overall better for the property."

More suburban properties have an added incentive to lose the oil, as they sometimes run on burdensome and costly underground storage tanks (USTs). "The regulations that have been imposed over the last decade on USTs have made the whole process expensive: they have to be tested annually and they are pollutants that carry with them the threat of hazardous potential leaks due to events such as a random plumbing line failure; a whole slew of problems are off the table once a property converts to gas," explains John Holzinger, president of Barhite & Holzinger, Inc., a real estate and insurance brokerage in Bronxville. "But the green component is usually a secondary motivator. The primary factor is savings."
Considering Price Declines in Oil
And, unfortunately, due to the high demand since the dawn of the initiative and the decline in oil prices, that latter motivator isn't as convincing. "Our office submitted [gas conversion] applications to Con Ed for maybe 25 of our properties, and Con Ed couldn't even respond for years," says Holzinger. "So we couldn't figure out our costs, and slowly but surely the price of oil has come down to the point where there's no longer any real incentive to convert—at least for the less imaginative who aren't willing to look farther down the line."
But despite any hiccups caused by fluctuations in the market, co-ops and condos will have to eventually fall in line and convert to gas. Ferrara, for one, remains optimistic: "Ultimately, if and when oil prices rise back up, there may come a point where associations will get a faster payback, and thus re-incentivize them to proceed with a conversion. That will be better for shareholders, as they'll be burning a cleaner fuel, it's better for the environment, they'll be dealing with less boiler interruptions, breakdowns, maintenance…there are many factors outside of pricing and the specific type of fuel being bought."
Mike Odenthal is a staff writer for The Cooperator.