In the heart of a re-conceived and reborn urban community on a prime development site in the Court Square section of Long Island City is Corte. An 85-unit condominium building now nearing completion, Corte is poised to bring a unique South American, low-rise luxury concept to one of New York City's hottest neighborhoods.
Using the Spanish word for 'court' as its moniker—a nod to Court Square—the project is a joint venture between Argentine developer Planet Partners and CBSK Ironstate, a consortium of New York-area investors that includes CB Developers, SK Development and Ironstate. Planet Partners is an international real estate development firm with projects in Buenos Aires, New York City, and Montevideo.
Construction began last year, and the project on 44th Drive is nearly ready for occupancy. The building was designed by Buenos Aires-based Dieguez Fridman Architects & Associates in conjunction with architectural firm Beyer Blinder Belle. Not surprisingly, the building's design evokes the open, airy and spacious feeling of Buenos Aires architecture. "We really loved their aesthetic and thought it would work really well in the Court Square neighborhood," Scott Shnay, Principal of CBSK Ironstate, tells The Cooperator.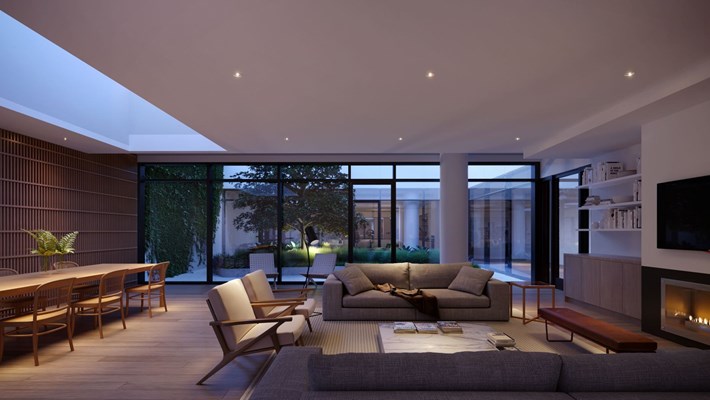 Sizing Up the Project
As described on its website, the property has "clean lines, rich architectural details and a refined materials palette. Wrapped in tinted glass with a contextual stone base, the contemporary design appears as a collection of stacked boxes to create a visually stunning and thoroughly modern experience." In addition to aesthetics, the building's stacking design allows for more apartments to have private outdoor space.