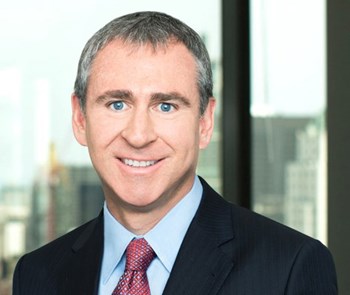 Hedge fund billionaire Kenneth Griffin now has 238 million reasons to love his latest real estate purchase.
This past week, The New York Times reported that Griffin, the founder of the investment company Citadel, recently paid $238 million for a New York City penthouse. It is considered the most expensive home in the United States ever paid by someone.
As described in the report, the penthouse located at 220 Central Avenue South measures 24,000 square feet consisting of two combined apartments. The building, which is under construction, is designed by Robert A.M. Stern Architects and developed by Vornado Trust Realty.
Griffin's purchase, which was confirmed by a spokesperson, breaks the previous record of the most expensive home bought in America—a $137 million abode in the Hamptons that was sold in 2014, according to Miller Samuels, CNN reported.
Before buying the New York City penthouse, Griffin has previously made splashy home purchases worth millions of dollars in parts of this country and London, the Times reported. He purchased an apartment in Miami for $60 million, breaking a record for the most expensive in that city, and also paid $58.75 million in Chicago, another record-breaker there. CNBC reported that Griffin bought land in Palm Beach, Florida for over $200 million with plans to build a home there.
Griffin founded the Chicago-based Citadel – which currently manages $28 billion – in 1990, and reportedly has a net worth of $9.9 billion. In addition, Griffin has donated $700 million, according to Inside Philanthropy, to such institutions as the Field Museum of Natural History in Chicago, the University of Chicago, the Art Institute of Chicago, and his alma mater Harvard University.
David Chiu is an associate editor at The Cooperator.