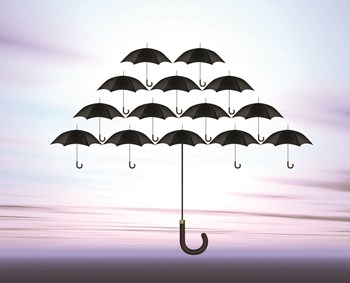 The 1990s were good times for those paying insurance premiums. "We had almost a decade of severe, severe cost cutting," says Coletta Kemper, vice president of industry affairs for the Council of Insurance Agents and Brokers. "They were about as low as anybody could probably take them, and the industry had been suffering underwriting losses for many years."
Typically, co-ops and condos hold five types of insurance: directors-and-officers (D&O), umbrella, liability, workers compensation, and fire. Many also carry boiler insurance and insurance against commercial crime.
The last decade has been characterized by fierce competition among insurers. Throughout the 90s, more people got into the underwriting business, which in turn encouraged cutthroat pricing. Capacity was also high, which meant that serious investment capital was pouring into insurance company coffers. With more money available to them, insurers could afford to offer low premiums. The stock market boom contributed too, enabling companies to take losses on claims because they were flush with brand-new, dotcom cash.
But around 1999, things changed. Like others playing the market, insurance companies took hits on their Wall Street investments. With stock profits stalling, the only means of moneymaking was to raise premiums. A slew of corporate mergers also gripped the industry, compounding an already tense situation. With fewer insurers vying for customers, competition began to sag, and the reinsurance market stiffened.
In response, prices started creeping upward, slowly but steadily. According to Kemper, the most marked increase began in 2000, when commercial insurance on co-ops and condos shot up about ten to 20 percent. A recent Council of Insurance Agents and Brokers survey of the nation's top 250 insurance agents and brokers, who place about 80 percent of all commercial insurance premiums, shows the trend continuing through the first quarter of 2001. Almost 60 percent of the survey respondents said insurance prices across the board were up 10 to 30 percent for the quarter.