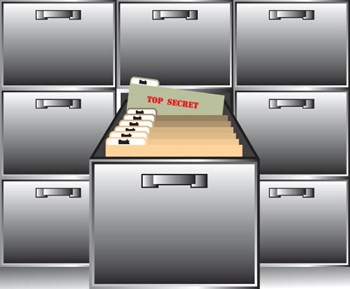 Living in a co-op, condo or community association can simplify a lot: maintenance issues that keep single-family homeowners up at night aren't a concern for condo dwellers, and there may even be a door person or concierge to sign for packages and keep an eye on who's coming and going from the property. But multifamily community life has its complications as well. After all, the value of the investment in one's home depends a lot on the consistent cooperation of neighbors, the management and the board to make informed, prudent decisions that maintain or increase the value of the property as a whole.
A more active and engaged resident may want not only to attend open meetings, but to review association documentation periodically – either because he or she has a personal project or transaction that requires it, or just to make sure everything is on the up-and-up. Because it's so important for both residents and board members to know what information and documents residents are – and are not – entitled to access, The Cooperator spoke with legal and management professionals in several states to find out what a resident can expect to review, as well as what intel boards should keep confidential.
Peter Rivera, Senior Associate with New York City law firm Goldstein Hall
"Section 624 of the New York State Business Corporation Law (BCL) states that shareholders can seek '...minutes of the proceedings of its shareholders and record of shareholders, and to make extracts therefrom for any purpose reasonably related to such person's interest as a shareholder.' In addition, shareholders may seek the annual balance sheet and profit and loss statement for the preceding fiscal year, and if any interim balance sheet or profit and loss statement has been distributed to its shareholders or otherwise made available to the public, the most recent such interim balance sheet or profit and loss statement. Courts have also said that shareholders may seek financial statements of the co-op and a list of all shareholders.
"Depending on the purposes for which the shareholder is seeking the documentation, a co-op may require that the shareholder sign an affidavit that they are not seeking the information in the interest of a business or object other than the business of the corporation, and that they have not sold or offered for sale any list of shareholders of any corporation of any type within the last five years. The co-op may be required to produce further documentation if ordered by the court.
"Also, a board may oppose a shareholder reviewing the minutes of board meetings, as opposed to shareholder meetings. The board may also oppose the shareholder seeing copies of leases or rent rolls for each individual shareholder or commercial tenant. And a board is not required to give shareholders copies or let them take pictures of any documents, unless so ordered by a court. Thus, a board can require a shareholder to physically come to the location at which the documents are stored in order to review them.