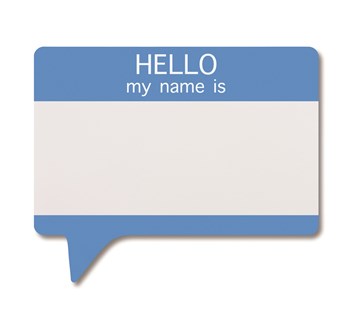 They say that it takes a village to raise a child. If that's true, then it takes even more than that to keep the thousands of New York City co-ops and condominium building communities solvent, harmonious, and informed. With all its potential social, political, and financial quagmires, who on earth would take on such a job? Enter the Council of New York Cooperatives & Condominiums (CNYC), an organization founded in 1979 by a group of people up to the challenge.
Stuart Saft has been involved with the CNYC for 26 years and has served as the CNYC's executive chair since 1988. He says that while the goals of the CNYC have always been clearly defined, the organization doesn't have an actual mission statement because, laughs Saft, "We've always been too busy to sit down and write one!"
The intention of the organization, as Saft sees it, is at least threefold. "The purpose of the CNYC is to provide education to members of co-op and condominium boards, to act as an advocate for co-op and condo members and boards when dealing with important issues and to be a resource to government officials examining various aspects of co-ops and condominiums," he says.
What kinds of issues does he mean? "They run the gamut," says Saft. "We deal with everything from legal questions to the role of officers, from renovations to violations."
He says that among the topics discussed at any CNYC meeting or brought to the organization by co-op and condo board members can include local laws (i.e., the city's lead paint law—Local Law 1 of 2004, for example), taxes, self-management for smaller buildings and issues as seemingly simple as how to operate a better laundry room. Whatever the topic, the CNYC makes it their job to help by giving a voice to members, whether they're co-op shareholders or unit owners in a condominium development. "It doesn't matter what type of ownership it is," says Saft. "We deal with issues that come with the operation of real estate assets."
The cost of a CNYC membership is relatively low and is the same for both co-ops and condominiums. Members pay an annual fee of $75 per building and $2 per unit, though there is a cap on that charge. What members get in return for their dues is both knowledge and power. "[Members] get copies of all the CNYC publications," says Saft. "You get the right to attend our Housing Conference, which happens every year in November and the ability to attend CNYC workshops and seminars throughout the year. In addition to that, when the City Council, the state Legislature and sometimes even Congress are dealing with issues that affect the co-op and condo community, we act as an advocate to support our group's particular interests."
The organization itself is made up of an 11-member board and five-member executive board. Members who serve on the board hold their positions for staggered two-year terms, the elections for which are held each year at the CNYC annual meeting. Everyone is invited to attend this meeting where, aside from voting, "Members can meet and network over a buffet dinner and hear updates on important issues for their cooperatives and condominiums," says Saft.
Events like the annual meeting are organized by the CNYC in their ongoing efforts to make sure the lines of communication with Council members remain open and dynamic. The CNYC provides an e-mail update and bulletin for members and maintains an exhaustive and up-to-the minute website (www.cnyc.com) where members can find links and stories directly related to current housing issues and also browse an extensive archive of related articles.
Recently, the CNYC added to their website what they call "The Co-op and Condo Newsletter Gallery," which showcases various newsletters from co-ops and condos across the city. According to the site: "A newsletter is a useful—and necessary—communication tool for co-ops and condos. When shareholders and unit owners are kept informed and aware, the board can spend less time explaining and more time governing. Putting together an attractive and effective newsletter is no easy task. It requires know-how, determination and a fair amount of time. Boards that meet this task should be commended for their effort, and that is the purpose of the new section of the CNYC website."
By showcasing the best newsletters, the organization helps other boards see what is possible and most effective for those who may have questions about how to run their own newsletters. In addition to the new Newsletter Gallery, the organization's site details events and provides membership guidelines and application forms, as well as information on the board members and upcoming seminars or workshops.
When a member goes to the site around this time of year, they notice right away that one of the CNYC's biggest events is right around the corner. Each year, the CNYC holds a Housing Conference—this year is the conference's 25th anniversary and it promises to be bigger than ever. The Housing Conference provides numerous services to each CNYC member who attends.
"We're holding 70 workshops over the course of the day," says Saft, "covering topics as varied as 2005 legal issues, board responsibilities, financial issues for seniors, energy efficiency and building security." What makes the workshops and seminars so effective are the teachers who teach them—CNYC hires professionals with expertise in each area to lead the classes.
"We've got accountants doing sessions on the financial responsibilities of boards, we have construction companies teaching workshops on how to effectively execute construction projects—managing agents give seminars on how to hire good managing agents," says Saft. He describes one workshop the conference will provide that deals with discrimination within co-ops and condos. "We have a lawyer coming to speak who specializes in discrimination cases as well as an official from the city human rights agency." All the workshops and seminars are free CNYC members and can be registered for online.
But it's not all teaching at the Housing Conference—vendors stake their claim and there's fun to be had, too. Saft says that there are always 40 or 50 vendors at the event, "showcasing their wares and answering questions. These are lending institutions, laundry companies, energy companies." The entire day culminates in an ending convocation where speeches are given and a free raffle awards prizes to members from some of the participating vendors.
This year, the CNYC Housing Conference will take place on Sunday, November 13th at Hunter College, 68th Street and Lexington. If a board member or resident can't make it to the conference, Saft says the CNYC runs programs regularly throughout the year—the conference just puts all those programs in one place at one time.
While communicating with members via conferences and newsletters and websites is necessary for the CNYC to function at its highest level, there is also communication that must occur with those who make big decisions that affect the co-op and condo community at the legislative level—these decisions most often involve taxes and the CNYC has been acting as a watchdog for homeowners interests in the matter since 1990. The CNYC's lobbying efforts have taken the group to Washington, but for the most part, says Saft, the group's political action committee spends a lot of time with the state legislature in Albany and with the city officials here in New York.
The CNYC's Action Committee for Reasonable Real Estate Taxes was formed 15 years ago and Saft, for one, thinks that the actions of this committee are particularly important.
"The co-op and condo tax abatement program is probably what we're most proud of," he says. "Every owner of a co-op or condo apartment receives annually a 17.5 percent rebate of real estate taxes they paid for their building. We lobbied very hard to achieve that and are lobbying hard right now to come up with a permanent solution."
The program was enacted in 1996 and has been extended three times, putting it currently in place until June of 2008. Saft says the committee regularly meets with city officials to work on what many feel is unequal taxation of co-op and condo owners. Through tireless efforts on the part of the committee and support from the organizations many members, positive change continues to occur. For more information on how your co-op or condo board can benefit from a CNYC membership, go to www.cnyc.com or call 212-496-7400.
Mary K. Fons is a freelance writer and a frequent contributor to The Cooperator.