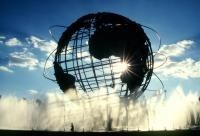 Few people think of Flushing, Queens as a neighborhood of rich historical importance but they're missing the big picture. Perhaps best-known as the birthplace of television star Fran Drescher (and her unforgettable accent) and home to one of history's most recent miracles—albeit a secular one that took place on a baseball diamond—the truth is that Flushing is home to a long tradition of diversity and tolerance. The neighborhood took early, important steps toward the cultural freedoms we take for granted today, and is now one of the most culturally diverse areas in the world.
Flushing is also developing as a residential destination. Over the last five years or so, projects like the Flushing Promenade (five buildings totaling 450,000 square feet of housing and shops) have turned the neighborhood into a player in housing and commercial development, and other big developments are on the horizon as well.
Early Defiance
Matinecoc Native Americans lived in the area known as Flushing until Europeans—most likely English and Dutch, according to Rich Hourahan, curator of the Queens Historical Society—settled there. Flushing was founded in 1645 by the Dutch West India Company, and was named after the Dutch city of Vlissingen, which translates to Flushing in English.
An important step toward religious tolerance in America occurred in Flushing shortly after its founding. According to historians, in 1657, governor John Stuyvesant forbade citizens under his governance from recognizing Quakers or welcoming them in their homes. Stuyvesant reputedly despised the Quaker religion, calling it "an abominable and heretical sect."
The citizens of Flushing, however, rejected the governor's edict and drafted the Flushing Remonstrance. It was written by town clerk Edward Hart and delivered to Stuyvesant by Sheriff Tobias Feake. In it, the residents of Flushing refused to abide by Stuyvesant's order that Quakers be shunned.
"For our part we cannot condemn them in this case, neither can we stretch out our hands against them, for out of Christ God is a consuming fire, and it is a fearful thing to fall into the hands of the living God," the Remonstrance states.
Upon receiving the Remonstrance, Stuyvesant was not amused. He had Hart and Feake arrested—they were later released, but Feake lost his job.
The Flushing Remonstrance was revolutionary, and served as a forerunner to our First Amendment. The Pilgrims came to America to avoid religious persecution, but they didn't necessarily show tolerance to others. Flushing was ahead of the game when it came to tolerance. The Remonstrance (celebrating its 350th anniversary this year) predates the First Amendment of our Constitution by 137 years.
"The people of Flushing were protecting what was then a new sect, which we today know as the Society of Friends and Quakers," Hourahan says. "They were tolerating [Quakers] in their homes, and Stuyvesant essentially told them they couldn't do it. He jailed them—not the Quakers, but the people who were protecting them. He would have jailed the Quakers too, but they essentially denied that they were Quakers."
According to Hourahan, one of the document's signers, John Bowne, volunteered to go back to Holland to stand trial because he was confident that he hadn't broken any laws.
"John Bowne was cleared in Holland," Hourahan says. "[The] head of the Dutch West Indies colony reprimanded Stuyvesant, Bowne came back triumphant and was instrumental in the construction of structure that still stands today, The Flushing Meeting House for the Society of Friends." The actual document for the Flushing Remonstrance is stored in the New York State archives.
"[Flushing's] early roots are rooted in religious toleration and freedom of expression, so it's quite a significant locale," Hourahan says, adding that Flushing and parts of Long Island became leading places for Quakers to settle.
Economic Growth—"Plant it Here"
Early in the 18th century, Flushing became one of the leading horticultural centers in the United States. According to Hourahan, George Washington purchased plants in Flushing. Many of the plantings at Monticello, Thomas Jefferson's home, had been purchased there as well. William Prince, a leader in horticultural science, owned nurseries there.
In the 19th century, with the building of railroads and highways, Flushing became more readily accessible to Manhattan. The result was a growth of an upper middle class population, with plant nurseries and farms still being a big part of the neighborhood's economy.
"It was a well-balanced economy through the 19th century," Hourahan says.
Today, the population of Flushing is around 80,000 and it's known for its ethnic and religious diversity.
"The diversity is fantastic," Hourahan says. "There are more than 100 nationalities and an equal number of languages are spoken in Flushing. And I think something like 40 to 50 different religions are represented here. It's spectacular. Economically, it's booming. It's a very expensive place to do business, and rents are very high. But it's a very vibrant economy."
While Flushing is growing today, it remains fairly affordable, by New York City standards. According to one realtor in the area, single-family homes range between $500,000 and $780,000 with two-family homes costing upwards of $1 mllion.
There are plenty of reasons for families to set their sights on Flushing as well. Flushing Town Hall is the place to see opera, concerts and art exhibitions. Flushing's place in music history is also on display at Flushing Cemetery, where celebrated jazz trumpeters Louis Armstrong and Dizzy Gillespie are buried.
Armstrong is honored at the other site in Queens for major sports. Louis Armstrong Stadium is the second-biggest stadium at the Billie Jean King National Tennis Center at Flushing Meadows-Corona Park, home of the U.S. Open, the last of the four "major" tennis tournaments. Arthur Ashe Stadium, which opened in 1997, is the biggest stadium at the tennis center and is widely considered the premier site for tennis in the country.
Flushing is also home to the Queens Historical Society and The Queens Public Library, which is one of the largest libraries in the United States. Families are also drawn to Kissena Park, which is home to tennis courts, walking paths and a lake.
New Development
Flushing Promenade isn't the only new development to rear its head over the neighborhood. Future projects also include Flushing Town Center, scheduled to be completed in the fall of 2007—a $600 million project that will bring residential neighborhoods west of Main Street.
For its part, Flushing Promenade will feature a 50,000-square-foot recreation center including a swimming pool, basketball courts and an exercise room, a 200-room hotel that will feature meeting rooms and banquet halls, 500 residential units and 350,000 square feet of retail space, which will include a movie multiplex. The last two projects are expected to bring 1,500 apartments to the area.
Another huge project (though not a residential one) is the construction of the new home for the New York Mets. Citi Field is being built in the parking lot behind Shea Stadium's outfield and 126th Street. It will be located on the edge of Flushing Bay on the north end of Flushing Meadows Corona Park. The Mets expect construction to be finished in time for Opening Day 2009.
"There was an organized effort to have a mix of housing and business and trying to go upscale," says Hourahan.
Of course, not everyone is happy with all this development. Community groups cast doubt on how automotive traffic will affect the area, and longtime residents sometimes feel that stores like Whole Foods and Border's chip away at the neighborhood's character. But city neighborhoods the world over are changing, and Flushing is a community that's never been afraid to be different.
Anthony Stoeckert is a freelance writer and a frequent contributor to The Cooperator.