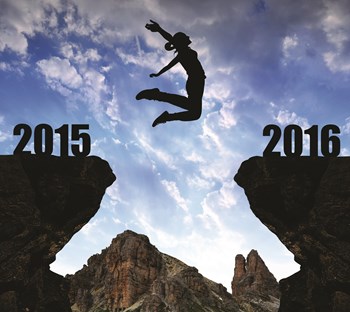 What is the prognosis of today's real estate market, especially when it comes to condos? Last year, realtors and real estate experts interviewed by The Cooperator pointed to robust increases in sales and prices as well as increasing buyer confidence despite low inventory. They also said that the recession was firmly in the past.
This year, things seem about the same. Gordon H. Hoppe, executive vice president of the Corcoran Sunshine Marketing Group, told this publication in the fall, "For residential new development, the market is on track to have more sales than last year, with nearly 50 percent more sales in the first half of the year than in 2014. With developments at all price points in every neighborhood, buyers have responded to the incredible variety of new residences coming to market."
Still Strong
Julie Park, a real estate agent at The Level Group in Manhattan added, "I think we are still realizing just how strong 2015 was now that closing figures from the last three or four months are hitting public records. Currently, there is a bit of slowdown that typically occurs this time of year, but I am not seeing severe price corrections."
Several people in the industry commented on high prices. "Units are going for 25 percent above asking price," said Rich Schulhoff, CEO of the Brooklyn Board of Realtors.
While the average sales price for a home in Manhattan decreased 7 percent year-over-year, according to the third-quarter report just released by the Real Estate Board of New York (REBNY), there were average increases of 18 percent in Brooklyn, 7 percent in Queens and 9 percent in the Bronx.
What's New?
While there was a stall in new construction during the recent recession, real estate firms are now enthusiastic about new buildings that have just been constructed or are in the process of being finished. As was the case last year, onlookers are eagerly looking forward to the opening of Hudson Yards, especially since the 34th Street-Hudson Yards subway station is now open.
Exciting new developments named by some of the experts interviewed for this article include 220 Central Park South, 53W53, 111 West 57th Street, 45 East 22nd Street opposite Madison Square Park, 30 Park Place-Four Seasons Private Residences in Tribeca, 160 Leroy and 40 Bond in the West Village, and 78 Eleventh in West Chelsea. Many, if not most, of these buildings are designed by "name" architects.
As always, there are also trends in "hot" neighborhoods, both up-and-coming and those that have been desirable for many years.. Last year, real estate representatives interviewed by The Cooperator pinpointed the Upper East Side, Midtown East, Murray Hill, Harlem, Williamsburg, Greenpoint, Bushwick, Brooklyn Heights, Long Island City and Astoria.
In general, says Michael Slattery, vice president for research for the Real Estate Board of New York (REBNY), "The neighborhoods that have had solid sales activity in the last decade continue to do well."
For example, in REBNY's above-quoted third-quarter report, Manhattan neighborhoods with the most home sales for that quarter were the Upper East Side, the Upper West Side, Midtown West, Midtown East, Gramercy/Kips Bay, Chelsea/Flatiron and Murray Hill.
The same report said that Brooklyn home sales activity (for all types of residences, not only condos-co-ops) was focused on Bedford-Stuyvesant, Bay Ridge/Fort Hamilton, Park Slope, Williamsburg, Gravesend/Mapleton and East New York. Among the Queens neighborhoods with the most sales were Rego Park/Forest Hills/Kew Gardens, Flushing and Jackson Heights. And among the Bronx neighborhoods with the most residential home sales during the quarter were Riverdale/Fieldston, Parkchester/Westchester Square/Castle Hill, and City Island/Pelham Bay/Country Club/Throgs Neck.
This year, Sofia Song, executive vice president of Elliman Insights in Manhattan, says one of the places to look is the Lower East Side. "That neighborhood has been and will continue to go through a tremendous transformation, I would also look at Harlem and East Harlem. In Brooklyn, I would consider Bushwick, western Crown Heights, Prospect Lefferts Gardens, Gowanus and Sunset Park. In Queens, check out Astoria, and Jackson Heights. In the Bronx, I'm a big fan of Kingsbridge."
Park says she has been a proponent of the Upper East Side as a "value play" for the past decade. "Historically," she says, "People have shunned the thought of being east of Lexington, but with real estate skyrocketing, especially downtown I am seeing even more migration uptown and even further east where prices are considered more affordable."
Kirk Henckels, director of Stribling Private Brokerage, a high-end firm, says the 57th Street corridor is continuing to expand. "The eastern section of 57th Street has been very undervalued for years, even though a lot of it is waterfront. I think the developments that are going in there are going to help rejuvenate that are. As an investor, that would be a wise place to go."
And focusing on Brooklyn specifically, Schulhoff says, "We've been through Bushwick and Bed-Stuy, and I think for co-ops and condos, a place like East New York could be the next hot spot."
What Buyers Are Looking For
One thing that hasn't changed is buyers' desire for amenities, although different types of buyers want different things. Middle-income buyers want the basics—indoor parking (especially in the outer boroughs), a doorman for security, a laundry room. Upper-income buyers often want features such as valet parking, wine cellars, media rooms, private outdoor space and full-service concierge service.
Hoppe says that "meaningful amenities that make life easier, or make entertaining more enjoyable, are at the top of buyer wish lists. Twenty East End Avenue, for example, will offer a gated porte-cochere entrance, allowing residents to enter the building in complete privacy, quickly load or unload their vehicle, and enjoy valet parking. Residents of this Robert A.M. Stern-designed building will also have access to a private in-house library curated by the architect himself."
Henckels adds, "What we're finding in the retail market is that something can be almost in mint condition and they still want to renovate. Today's buyer is very particular, and they want what they want. Twenty years ago, luxury was defined more by service levels and not square footage. Today, I think that people want both, and I think that's what high-end condos are delivering."
On the other hand, Park says, "Developers are keenly aware that there are only so many buyers in the ultra-luxury market who can afford $20 million to $40 million apartments. Accordingly, there have been more focus on creating smaller, more "affordable units, with entry points about $1.5 million. In neighborhoods like Chelsea or Tribeca, many would consider that a bargain."
Schulhoff, representing the Brooklyn market, says that people are upgrading features that they do have, especially kitchens and bathrooms. "They want to keep these two areas up to date."
He also says that in his experience, Brooklyn buyers want the basics—better schools, good shopping areas, day care nearby, and especially hospitals and health care. In an age when major hospitals, like St. Vincent's or Long Island College Hospital, have been known to close this is definitely important.
The Market Going Forward
How do professionals see prices, availability, buyers' expectations and so forth going in the next year or so?
"I see the market reaching a high plateau until spring 2016," says Park "and then the usual flurry of activity during peak selling season. With interest rates and overall inventory remaining low and the economy still relatively strong aside from minor corrections here and there, I don't see any reason for a major slowdown anytime soon."
Park also advises buyers to keep an open mind. "If your budget is $1 million and you want to live downtown, you may struggle to find anything at all," she says. "By considering uptown neighborhoods and/or a little further of a walk to the subway, you will actually have choices and likely room for price appreciation."
"It's an incredibly exciting time as buyers previously sidelined by lack off variety and those eagerly awaiting much-anticipating buildings enter the market. Overall pricing has remained steady as developers bring a broad range of new product to market, from entry-level to ultra-luxury," says Hoppe.
Song says she expects to see moderate increases in median price as long as inventory remains low and consumer confidence grows. "Right now," she says, "we are enjoying a strong dollar, low fuel prices, low mortgage rates and higher spending power."
Henckels says he's "looking to a healthy spring market. If you look at our resale market of condos and co-ops and such, it's been pretty level for the last couple of years, but you have to figure that there's a huge amount in contract that won't close for a year or two."
The only possible damper on a healthy market, he adds, is that in the high end of the market, there are almost 100 listings that are more than $30 million in asking price – "and that does not include townhouses. The question is, are there 100 buyers out there who are able to pay $30 million?"
One thing is not expected to change. New York City will continue to be regarded as an extremely desirable place to call home. "New York City will continue to be an attractive place to live," says Slattery. "Quality-of-life concerns that have received media attention, like those in Times Square, are being aggressively addressed and resolved by the administration."
With its financial industry, high-profile career opportunities, green spaces, cultural institutions, nightlife and entertainment, sports teams, low crime rate and 24-hour subway system, the city will continue to attract buyers from everywhere, as well as those from right here. The quality of life in New York City has steadily improved, and co-ops and condos here will continue to be seen as a good investment.
Ranaan Geberer is a freelance writer and a frequent contributor to The Cooperator.