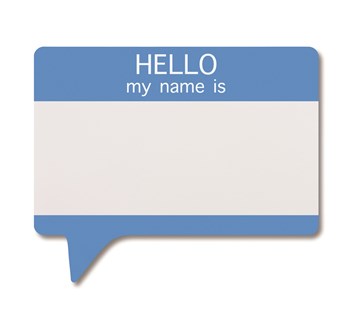 Every year The Cooperator recognizes individuals who have brought about positive change in the co-op and condo community. We're pleased to announce that P. Leonard ("Len") Jones, president of The New York Association of Realty Managers (NYARM), has been named winner of the 1999 Co-op and Condo Community's Man of the Year Award. Thanks to his commitment to promoting professionalism and ethics in co-op and condo management, residents can be assured that their property managers are meeting the toughest industry standards for ethics and moral behavior. Now is our chance to say thank you for his tremendous effort and determination. Keep up the good work!
A 35-year veteran of property management, Len Jones got into real estate management by accident. In 1964 he was working for a real estate landlord who needed help running a couple of buildings he had recently acquired. "I started working with buildings and I've never stopped," he explains. Jones has been the general manager of Clinton Hill Apartments in Brooklyn, an Insignia Residential Group property, since 1996.
In this capacity he oversees a 12-building co-op complex with 1,221 apartments and seven commercial spaces. His accomplishments include the development of a strategic plan for upgrading building systems for refinancing the co-op's $17 million mortgage and the strengthening of management's relationship with the co-op's board of directors. He supervises a staff of 39 administrative and maintenance personnel. "I get a tremendous feeling of accomplishment from real estate management," says Jones. "The residents of this co-op have come together nicely in the last few years, and the property is looking good."
As NYARM president - a position he has held since January 1995 - Jones is a tireless promoter of ethics in the real estate management industry. A key function performed by NYARM is the certification of hundreds of professionals bearing the nyarm (New York Accredited Realty Manager) designation. Property managers who receive certification are prepared to meet NYARM's rigorous ethical standard and blueprint for moral behavior. "We think our code of ethics is extremely important," says Jones. "And it certainly feels terrific to be named Man of the Year by The Cooperator," he adds. "I'm very proud to be recognized by such a respected organization."
Ensuring Professionalism
NYARM is a Manhattan-based membership and educational organization for real estate professionals that was founded in 1958. This year NYARM celebrates its 40th anniversary. Jones has been a member of NYARM for more than 20 years. He learned about the organization through a couple of business associates who were members and recommended that he also join. "I attended a NYARM meeting," recalls Jones, "and I liked what I saw. The people seemed to like one another, and the meetings were always informative."
NYARM has long recognized the need for a professional standard in real estate management. Managers trained in the areas of finance and the physical needs of residential properties are an asset to a properly run co-op or condo. The NYARM certification program is offered in association with New York University's School of Continuing Education, The Real Estate Institute. The recipients of a NYARM certificate have achieved a degree of professionalism accepted by both the New York City Department of Housing Preservation and Development (HPD) and the New York State Division of Housing and Community Renewal (DHCR).
"We teach seven courses," explains Jones, "one of which focuses on our code of ethics which was written for members of NYARM who are actively engaged in property management in New York City." Business Ethics for Property Managers is a required course in NYARM's Manager Certification Program that is taught by attorneys. It examines the relationship between an owner and professional real estate manager and prepares managers for complicated ethical issues confronted on a daily basis.
The code of ethics outlines acceptable moral behavior - such as the manager shall not act adversely to the interests of the owner, or for his own benefit, and the manager shall not co-mingle funds - that strives to maintain the honor and standards of the industry. "We have also set up a committee wherein any NYARM members can call in if they should have a problem, and we will try to help them with it by giving them the answers or getting the answers," says Jones. The committee can provide NYARM members in tricky or unfamiliar situations with ethical guidelines. "For example, if a property manager was offered a Christmas gift of a bottle of liquor," explains Jones, "and they had a close association with the vendor who had offered it, they might call us to see what we think. Generally we say no gifts under any circumstances."
Licensing for Property Managers
"For 14 years NYARM has been encouraging the state legislature to pass a bill licensing property managers," says Jones. "We think licensing would assure a certain level of education, a certain level of experience. There would also be a penalty clause should something go wrong. Until there is licensing, the property management industry has to police itself."
While NYARM and other organizations have codes of ethics, Jones points out that there are no penalties when a property manager does something wrong until the district attorney gets involved. "Then the penalties are severe," adds Jones. "But we think it should be more like in real estate sales where if you do something wrong you can be fined or have your license suspended or revoked. We feel that if property managers or their licensing were handled the same way, it would be more effective for the industry."
An Avid Golfer
Before taking his position with Insignia, Jones served as general manager of Rochdale Village, a 5,860-unit co-op in Queens and Trump Village Section Four, a 1,144-unit co-op in Brooklyn. In his long and distinguished career, Jones has managed over 15,000 housing units. A native New Yorker and graduate of the New York Institute of Technology, Jones holds accreditation as a Public Housing Manager (PHM) and nyarm.
Jones is a member of many social and civic organizations including 100 Black Men. He has a wife, Gwen; an 18-year-old daughter, Leni; and a son, Brandon, who is 15. He is also an avid golfer. "Playing golf is a microcosm of life. You have to manage your way through the golf course - making a number of decisions of how you want to play the hole - and then you execute the plans," explains Jones. "I'll play golf anytime!"
Ms. Mosher is Managing Editor of The Cooperator.