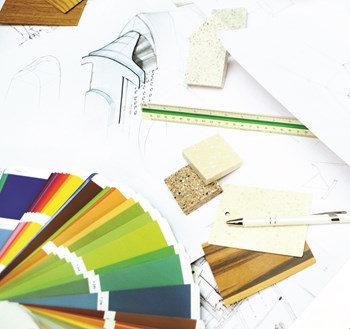 Many co-op and condo-dwellers have been looking inward of late, concentrating their energy and income on making improvements to their buildings and personal spaces, rather than spending money on travel, entertainment, and other more extroverted luxuries. Boards are, of course, interested in attracting and keeping good shareholders and owners, while those shareholders and owners are interested in making their home more comfortable, convenient, and aesthetically pleasing.
With that in mind, modern, mid-market apartments are beginning to include luxe accoutrements that heretofore could only be found in the city's most prestigious addresses. These new elements include everything from redesigned lobbies to improved in-apartment technologies–from original artwork in the foyer to heated bathroom floors and solid slate countertops in private units. And owners and boards aren't cutting corners on these new improvements either. There's been a decided shift toward long-term quality in both design and materials in the last couple of years.
"Buildings are spending much more money on quality materials," says Marilyn Sygrove, owner of Manhattan's Sygrove Associates, Inc., an interior design firm specializing in lobby design and renovation. "They're in it for the long run and want to spend money on durable materials." According to Sygrove, the time is right for renovation and upscale design. "People are saying they want to protect the value of their homes," she says. "Home comes first these days."
Architectural Facelifts and Homey Appeal
In light of the unsettling events of this past Fall, designers, contractors and boards seem to be moving toward comfort while maintaining the sleekness of modern design. "Designers are being brought in to make buildings look homier," says Tino Grana, owner of Art ASAP, an upmarket framing showroom in New York City. There appears to be a move away from hard edges, cold lines, and aesthetic sterility and a greater demand for rich textures, warmth of color, and spaces that are more welcoming to residents and their guests.