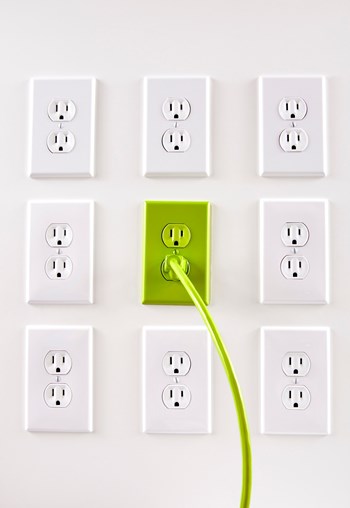 Think about this the next time you throw that banana peel, plastic packaging and junk mail away: residents of New York City and its surrounding boroughs are responsible for generating 12,000 tons (that's right…tons!) of garbage each day. Picking up this mammoth daily load are 2,230 collection trucks. The collected waste is then moved to transfer facilities and carted off to landfills—located in various surrounding states—which are now nearly all at capacity. Prior to cutting back recycling services, it has been reported that New York spent almost $1 billion per year on trash and recyclables collection.
Finally, New York City is figuring out that there must be a more convenient, economically sound, and environmentally safer way to get rid of its refuse. In a recent radio address, Mayor Michael R. Bloomberg talked about the passing of his administration's long-term plan to achieve the goal of becoming "more environmentally responsible, economically sound and equitable across all five boroughs."
How it Was…and How it Will Be
Many years ago, trash was burned in incinerators, but they didn't meet the air standards of the EPA and they didn't generate much power. "They were also an annoyance to people in the area," says John Doherty, commissioner of the New York City Department of Sanitation.
"Then there were landfills, but we had to close many of them down because they were filled."
Currently, the process is as follows: the city's Department of Sanitation trucks pick up the garbage and transport it all to transfer facilities in surrounding states.