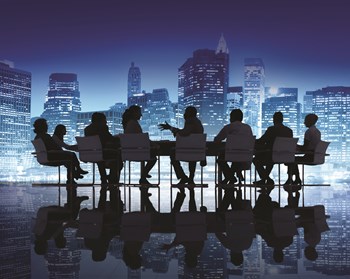 Serving on a co-op board or condo association certainly has its advantages. Not only does the position give shareholders a chance to have more say in how their community is run, it helps add to their knowledge and understanding of what goes into running that community.
But a new board member very likely might not know exactly what he or she is getting into. With the responsibility of helping to make the decisions that make the community go round comes some unexpected consequences. These things usually aren't so awful that they lead to new members regretting their decision to run, but it's important for rookie members to know what's expected of them, what problems they're likely to face and where to go to for help.
Making the Decision
Various factors can lead to people deciding to run for a seat on their building's board. They may want to get more involved in their community or have more of a say in how things work. There may be a particular issue that's important to them that they want to move forward.
"Some people do it because they want to protect their investment," says Steven Miller of the Plymouth Management Group in Manhattan. "There's also the feeling of being on the inside and knowing what's going on and being privy to decisions made by the board and helping to run the building."
"People will bring the skills they acquire in life outside the building to the board," says Robert Marino, vice president and former president of the Columbus Commons Condominium on the Upper West Side.