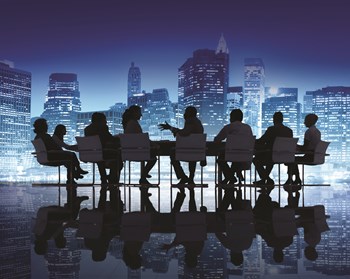 The terraces were crumbling and the board engaged an engineer to make a recommendation. When the engineer reported that the terraces needed several hundred thousand dollars worth of repairs, the board went through a bidding process with the help of their managing agent, and hired a contractor. Scaffolding went up, work commenced, and before long every shareholder was billed a special assessment to pay for the work.
The board thought they'd done everything right, until the irate letters, midnight phone calls and verbal assaults from angry shareholders began. What's going on? they demanded. Why do I have to pay a special assessment when my apartment doesn't even have a terrace? Who decided on the contractor? Will my terrace be ready by summertime? And the most revealing question of all, Why weren't we informed?
Why, indeed? Most problems boards have with the resident body are caused by bad news that comes as a surprise, says Howard Schechter, partner in the Manhattan law firm of Schechter & Brucker, PC, which counts about 85 co-ops and condos as clients. Most shareholders and unit owners are able to understand if costs go up sharply or major work is required to keep the building in good shape. But they never understand when a board tells them after the fact that these problems have occurred, or only reveals major capital plans when announcing the assessment or monthly increase required to pay for them.
An Important Link
How can the board avoid such lapses in communication? One very effectective tool is the in-house newsletter. Newsletters are critical, says Vincent Castellano, host of the weekly radio show Real Estate Nightmares (From 7 to 8 pm every Wednesday on 1050 AM, WEVD) and shareholder in a self-managed co-op in Rockaway. Part of the problem is that people forget what they've invested in. A newsletter is one way of reminding them. These people live together. They don't have to like each other, but they do have a common interest. It's also a way to decrease suspicion between shareholders and the board because they have some understanding of what's going on. I can't imagine living in a co-op without a newsletter.
A newsletter provides an ongoing link between the work done by the board to promote the interests of the building, and the shareholders or unit owners who are called upon to pay for them, says Schechter.
When I taught a class at NYU on property relations with Matt Kovner, publisher of
The New York Cooperator,
I explained that there's no such thing as board/manager relations, says David Kuperberg, president of Cooper Square Realty, which manages 40 properties, about ten of which generate regular newsletters. It's really a triangle involving board, manager and shareholder relations, and one of the most effective means of communi-cation is a newsletter.
At 61 Jane Street, a 260-unit cooperative in the Village, Four of us who got elected at the last annual meeting ran on a platform of improving communication, says board president Patricia Brigantic. We're making sure that there are other specific communications coming from either the board or management, but the newsletter is the most frequently read means of communication.
Just Do It
Considering the informational, social, and political benefits of promulgating a reg ffb ular newsletter, it's unfortunate that the majority of properties apparently don't publish them. Less than half of our properties have regular newsletters, says Jeff Gold, executive vice president of Marvin Gold Management, which manages more than 125 co-ops and condos. The reason is apathy, but newsletters don't have to be much. And they don't have to be monthly. The most important thing is to do it.
David Zweig, director of management at Lawrence Properties, estimates that only about a quarter of the 70 properties his firm manages issue any sort of consistent communication with shareholders or unit owners. It can be a lot of work, says Zweig. But we recommend newsletters for all the right reasons.
Perhaps what stops more properties from generating newsletters is the fact that no one wants the responsibility. That's why at Columbus Common, a 60-unit condominium in Manhattan, board president Bob Marino pulls double-duty as his property's newsletter editor. We asked for volunteers among the unit owners and nobody came forward, says Marino. Yet, despite this apparent apathy, when newsletters are done, they're appreciated. If I don't do it, continues Marino, I get yelled at.
Vince Castellano points out that, With electronic publishing nowadays, there's no excuse not to have a newsletter. It's not a major burden; it can be simple. Boards who dismiss it as being too much trouble are being very shortsighted. They pay a price in terms of lack of trust from shareholders toward the board and management, and that's a big mistake.
Various Styles
The newsletter can be straightforward or folksy, says Adele Zasloff, board president at Gotham Towne House, a 189-unit luxury high-rise in mid-Manhattan. But whatever they contain, newsletters should go out at least a couple of times a year, ideally on a quarterly basis, so people don't feel they're in the dark.
Buildings that do newsletters on a regular basis don't have the M-annual meeting syndrome' where everyone complains they don't know anything, adds Ron Gold, partner with Wagner, Davis & Gold, a Manhattan law firm that specializes in co-ops and condos. Its legitimate use is to help people understand what's going on in the property, and to help create a sense of community.
Some properties create this sense of community by including in their newsletters a welcome column for new residents, notices about weddings, births and deaths, even congratula-tions on graduations and job promotions. Some properties also include job opportunities and situations-wanted sections in their newsletters.
Castellano says that the newsletter in his building includes a report on recent board of directors meetings, plus things that are coming up for different groups within the community, like activities for seniors and teenagers. Periodically there's a Welcome Neighbor kind of thing. There's always news about capital projects. It's not very fancy, but it's a wonderful publication.
At the very least, newsletters are the method of choice to let residents know about recent board decisions, such as policy changes; to remind them of House Rules and such mundane but important items as checking smoke detector batteries; and to inform them of such time-dated information as the staff schedule for cleaning air conditioner filters.
Newsletters head off the suspicion that the board is operating in secrecy, says Ira Meister, chairman of General Properties, Inc., which manages more than 100 co-ops and condos. And they can be used to show that the board is acting in a prudent fashion.
Ms. Dershowitz is a Contributing Editor to The New York Cooperator.