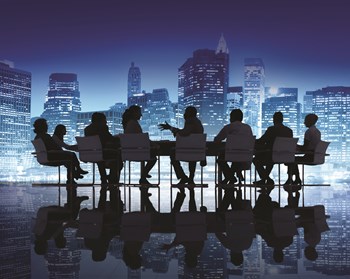 Co-ops have several ways which they could explore monetizing untapped potential. These opportunities range from air rights sales, to creating retail components, to selling the entire property outright. When shareholders come together with a proactive plan, they take the lead on what is best for their co-op, as opposed to letting a developer come in and try to dictate the terms. This can sometimes turn out badly for the co-op shareholders, as reported in a recent New York Times article, How the Co-op Crumbles. Bad results might include some shareholders being bought out at a discount.
Today, many co-ops have substantial, unused development rights remaining. In this situation, the property may not currently be used for its highest and best value. The building may be worth much more as development site, condo, or even as a single family home. I have even discussed with co-op board presidents about the possibility of a developer building a deck above their building and constructing new apartments above.
There could potentially be hundreds, if not thousands of opportunities here. The New York Times estimated that 75 percent of apartments are co-op versus condo. According to Charlie Oshman, founder and vice president of Research at Reonomy, there are 7,074 co-ops in the City. Of these, 2,966 properties have approximately 68,483,092 square feet of remaining residential air rights.
Conversion is the New Normal
According to Douglas Heller, an attorney specializing in condominiums and cooperatives at Herrick Feinstein, conversions today are typically condominiums, but earlier conversions were generally to cooperative ownership. For some conversions in the last century, there might have been little or no money available to make repairs. In fact, the building may have owed the sponsor money, and required substantial work at the time of the conversion. He also added that no one at the time may have been aware of, or placed a value on any unused development rights which came with the building. It is also possible that some air rights had been transferred. As a result, it may have taken the cooperative years to reach financial equilibrium, and even today, the building could have major maintenance issues.
Many co-ops have had similar experiences and have explored addressing them. In one case, our firm was involved in marketing a low rise, West Village co-op. It had excess air rights which could have doubled its existing square footage. Shareholders realized that if they sold collectively, they might be able to receive almost double what they would have received by selling individually. Ultimately, they did not have a super majority (generally around 75 percent) of the shareholders to approve a sale, but many other boards are now having similar discussions.
Unused Air Rights
In another case, we represented shareholders in the sale of a development site in SoHo. The building had to be demolished because its structural integrity had been compromised. It was a challenge to get the shareholders to agree to fairly share the sale proceeds, especially since the original allocations might not have represented relative values at the time of demolition. In this case, retail values had surged. Ultimately, the shareholders came together to sell all the shares in the corporation, whereupon the developer could collapse the cooperative and build new condos.
As distributing sales proceeds might be difficult, shareholders might benefit from monetizing rights by other mechanisms such as maintenance holidays, where shareholders may not have to pay for these costs for years. Alternatively, they might want to take the proceeds to build up their reserves or do some much needed repairs.
Small co-ops may find that the highest and best use for their property is a conversion to a single family home. When selling apartments, buyers pay on the net square footage. When selling a townhouse, a buyer pays for all square feet, including the stairs and hallways, which now become private. This difference for this additional square footage may make up to a 20 percent premium. In many cases, finished townhouses can sell above $3,000 per square foot, so this could be an advantage for shareholders, provided they do not mind relocating!
Converting a building from co-op to condo can also create great value. It is no surprise that condos sell for a premium to co-ops. In fact, according to Douglas Elliman's 2015 4th Quarter report, the average sale price of a co-op is $936 per square foot, compared to condos at $1,959 per square foot.
This large discrepancy may not be just a function of condos having a larger pool of buyers who want to avoid board approval or restrictions, which might prohibit such things as subletting. It could also be because foreign purchasers understand condominiums and do not understand cooperative ownership. However, the most important difference should be obvious, which is that many condos are new or newer developments, driving premiums higher. If a one hundred year old co-op sells for under $1,000 per square foot, demolishing and building new luxury apartments with amenities may provide a huge upside, even without taking additional air rights into consideration.
Tax Considerations
There are certainly tax considerations to take into account when liquidating or dissolving a co-op. It may involve shareholders paying two levels of taxes, including a corporate level, if the co-op is dissolved. According to Heller, "It might be that simply cancelling the proprietary leases, liquidating the corporation and selling the building will end up seeming more like a major gift to Uncle Sam than a benefit to the shareholders. Instead, the board may be advised that the best way to handle the matter is for all shareholders to sell their shares with the proprietary leases to one party in a coordinated effort, and let the purchaser deal with the tax issues."
There are several other options for co-ops to unlock value. This could include converting ground floor apartments to retail if zoning and the market support the change. Various options to unlock value should be explored by working closely with brokers, attorneys, and accountants. It is without question that there is a tremendous amount of untapped potential for development and/or transfer of these air rights.
James P. Nelson is the vice chairman in the capital markets group of Cushman & Wakefield.