Those who purchased luxury condos at the freshly-minted Hudson Yards development on Manhattan's far West Side won't have to travel far to check out cultural events; they can experience the arts literally within walking distance from their homes.
The Shed, a new non-profit arts center located on West 30th Street between 10th and 11th Avenues in the heart of Hudson Yards, opened on April 5th, kicking off with the Soundtrack of America concert series, conceived by Oscar-winning film director Steve McQueen. The series explores African-American music's influence on contemporary culture, and is part of several commissioned new works of art and performances to be shown at the center.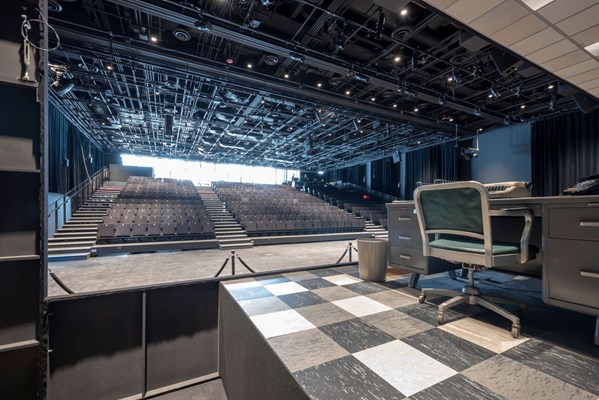 Much has been made about the Shed's unique and flexible architecture, designed by Diller Scofidio + Renfro and Rockwell Group. It consists of a 200,000-square-foot, eight-level base building that houses two galleries; the 500-seat Kenneth C. Griffin Theater (named after the billionaire, who recently made a huge splash with his purchase of a $238 million New York City apartment); and the Tisch Skylights, which provides an event and rehearsal space. Other highlights at the center include the bar Cedric's at The Shed and a McNally Jackson bookstore.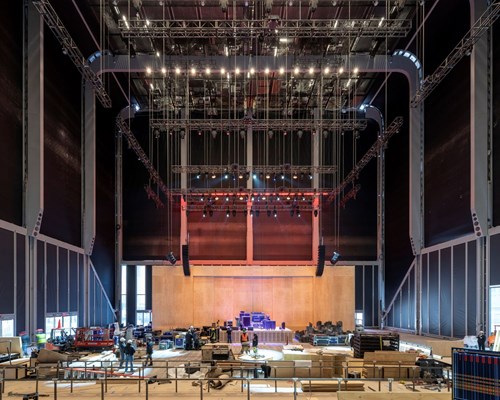 Undoubtedly, the main feature of The Shed's new building is its outer movable shell that extends over to the adjoining plaza via a double-wheel track to create the McCourt, a 17,000-square-foot space for large-scale performances, installations and events. Capable of holding 1,250 seated or 2,000 standing people, the McCourt can also function as an open-air pavilion. The movable shell nests over the base building when the space is not in use.
In addition to Soundtrack of America, other upcoming programs at The Shed include works by artists Trisha Donnelly, Agnes Denes, Tony Cokes and Oscar Murillo; a concert residency by celebrated Icelandic singer Bjork; a kung fu musical titled Dragon Spring Phoenix Rise; and A Quiet Evening of Dance from choreographer William Forsythe.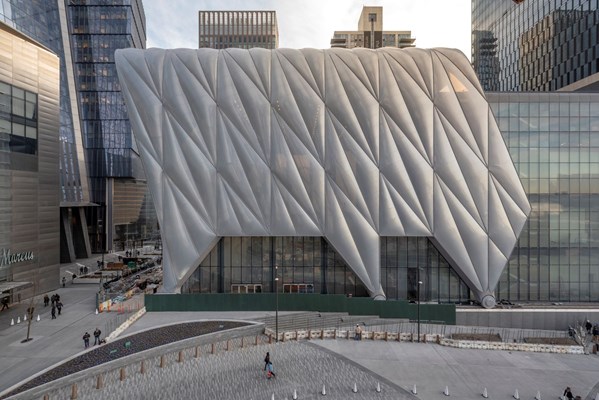 David Chiu is an associate editor at The Cooperator.