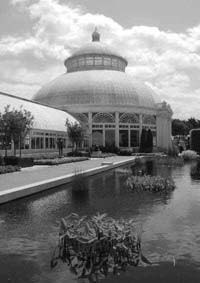 The Bronx has quite a reputation. Grim and featureless slums as far away as Catena, Sicily have been dubbed "The Bronx" by their local residents. For decades, the name of the once-promising borough of New York City has been synonymous with urban blight and drug-related street crime—but it wasn't always so. This iconic borough, made up of many smaller, unique neighborhoods, has been host to both the American Dream and a decaying housing nightmare. The factors are complex and span centuries, but like a phoenix, the Bronx has begun its ascent from its literal ashes.
Pre-European
The original human inhabitants of the area now known as the Bronx had no written language. They left no written record of their time there, but evidence of the first human presence seems to date from about 5000 B.C. According to Professor and Bronx historian Lloyd Ultan, in The Bronx in the Frontier Era: From the Beginning to 1696 (Bronx, NY: The Bronx County Historical Society, 1993), these hunter-gatherers eventually learned the secrets of agriculture, sometime between 1100 B.C. and 900 B.C.
About 700 to 800 A.D. these roving bands began to develop into communities, tribes, which probably included the Siwanoys, the Weckquasgeeks, and the Manhattans, who also occupied the island later named for them.
Trade between villages was performed primarily by canoe, via the waterways that connected them, and footpaths were primarily for hunting parties.
For Namesake
In 1639, Jonas Bronck, born in Sweden, became the first European settler to live on the mainland, across from Manhattan to the north and east. He built his farm on the mainland with his wife and a few indentured servants, at a point just south of today's 150th Street. The Bronx River was named for him, and in 1898, so was the borough. The changing of the spelling is likely due to travelers orienting themselves by local landmarks. Traveling here would entail a journey to the Bronck's farm.