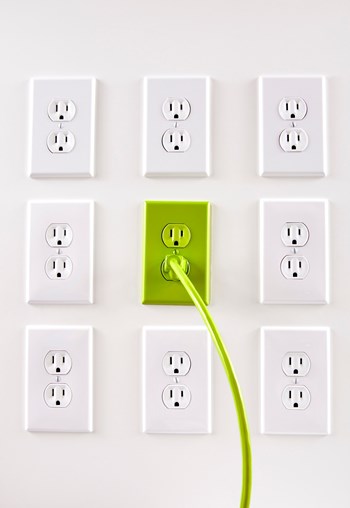 The importance of a boiler to a building can't be measured. It provides heat and circulation to its residents and, as anyone who has lived through the harsh New York winter in the past few years can tell you, that's mighty important. So why is it that some people don't even think about the boiler until there's a problem?
Compared to other key components of a building, the boiler is almost like a forgotten child sometimes, with its mantra possibly being "Out of sight, out of mind."
"People don't want to know about it unless it stops working," says Richard Berger of New York Boiler Inc., which does cleanings and inspections throughout New York. "Most people don't maintain their boilers properly. That is a problem."
Having a boiler running smoothly is a key to ensuring a comfortable winter. When the weather gets colder there are more demands put on a building's boiler and it's important that it is running at optimal output. So, even though summer has just ended, buildings need to prepare to have their boilers cleaned and inspected now rather than waiting for the cold spell to hit. By then it could be too late.
"Make the call sooner than later," Berger says. "Most people call in October or November and by then it's too late. It's hard to get an appointment."
By doing it now, instead of in the winter months, you can also save some money and lots of aggravation. Doesn't it make sense to have a boiler cleaned or repaired before the snow is on the ground and residents are screaming about having no heat? It's a lot cheaper to have something done in the summer and early fall than to have an emergency repair in the winter when the companies are at their busiest. A service call on a snowy January day is going to eat into a great deal of your maintenance budget.
"You should always do a major cleaning of the boiler in the summertime," says Michael Sandler of Scientific Boiler Environmental in Brooklyn. "You should also take care of anything that's leaking, if you have tubes leaking or anything on the shell of the border. To prepare for winter, you should do this months and months ahead of time."
In Hot Water
There are some buildings in Manhattan that have boilers that have lasted upwards of 50 years, but not every boiler can put up numbers like this. If properly maintained, you can't really put a timeframe on them as many factors contribute to their eventual demise.
"With proper maintenance, boilers should have a life span of over 20 years," says Louis Romano of Castle Oil in Harrison. "When boilers are not maintained properly the soot inside the boiler can become highly acidic, as well as the water side developing scale and thereby pitting the boiler and creating leaks."
There are two types of boilers: cast iron and steel. Both can develop problems with corrosion, so cleaning is essential.
"A gas boiler should be cleaned every year. A boiler that is burning the cleanest burning oil should have two supplemental cleanings in the heating season and a major cleaning in the summer time," Sandler says. "They call it punching the tubes. A number 6 boiler should be cleaned once a month to clean all the soot that is built up. Soot is an insulator. It's like asbestos. If you can imagine, putting soot inside the tubes is like putting insulation inside the tubes. The hot air pushes the soot around so it forms a ring and it becomes insulation."
The cleaner you keep the boiler, the more efficiently it burns the oil and you will burn less oil or gas. This will also help the building save money.
"Some people clean them and some people treat the water but practically no one flushes the accumulated sediment out," Berger says. "That develops into a problem over time. How long will a boiler last? The best answer I can give is that it depends. Depends on how much fresh water is going into the boiler. It depends on what your water treatment program might be. Depends on if you blow down a little bit on a regular basis."
When a boiler is not clean the hole that allows the soot gets smaller and eventually could be blowing with a hole the size of a pencil. That will cause way too much wear and tear on the boiler.
"Keep it clean inside and out," Berger says. "When refractory wears out the boiler needs to be looked at. The state mandates an internal inspection every three years which is a good idea, and we do a lot of those, and find wasted away and broken stay bolts, access door gaskets leak, handhold manhole gaskets deteriorate and leak. Then the steel starts to corrode and that's why we're in business."
Helping Hand
The main responsibility for a building's super and its staff is to schedule the proper boiler cleaning and inspection each year. Aside from that, there are a few things that they can do to help prepare the boiler for winter.
"The maintenance staff can help prepare the boiler by keeping all strainers and filters clean and all pump motors lubricated," Romano says. "The tune-up, overhaul and cleaning however, should only be performed by a qualified burner mechanic. If a problem should arise he should first make sure there is sufficient oil in the tank, the heat controller is calling for heat, and all fuses are in working order."
"Everything should be done by a contractor," agrees Sandler. "Whether it's having a boiler tuned or having the inspection done or having the boiler cleaned. What the super needs to do is watch the boiler and make sure the stack temperature doesn't get too high, which would mean the boiler is dirty. Most boilers have a thermometer. If they don't, install one. They can do that. And watch it to make sure nothing is leaking."
Depending on the grade of oil, the condition of the boiler and how well the maintenance program has been followed, a service overhaul can take from 3 to 6 hours.
New York City and the surrounding municipalities require certain certification and licensing for specific repairs and or new installations, but the repair of the burner does not require licensing.
When someone comes to check on the boiler, there are several things that should be done prior to the winter months arriving. Boilers should be vacuumed, inspected for leaks and corrosion, and bad tubes should be replaced, not just given a quick fix to last one more year.
Once the boiler is cleaned a thorough overhaul will be conducted, beginning with a complete breakdown of the oil burner. All lube and compressor oil should be changed, and worn parts, bolts, bearings and seals should be inspected and replaced to reduce the risk of a problem during the heating season.
Time to Inspect
All aspects are looked at during a boiler inspection, which should be done a minimum of once a year.
"The burner, all operating controls -- which include pressure trolls, low water cutoffs, relays, temperature controllers and other safety items—are checked," Romano says. "An inspection of the boiler, depending what problems are found, can be from as little as 2 hours to how long it takes to correct the problems."
Most boiler companies that you hire for cleaning will come out to inspect for free since they normally would get the work if service were required.
"We take a look for nothing for our customers because typically we can generate some work for it," Berger says. "Most companies give free estimates. Some call for free estimate on just a tube but we look for the whole thing. I'm letting them know what's wrong."
Remember, a boiler is something that should last a long time if properly cared for, and you should never take for granted the fact that you are experiencing no problems with it. Each summer you should have the boiler cleaned and inspected—companies will even send you a reminder if you request one. This is an area where a building can prevent problems from happening just by keeping the boiler work on a regular schedule, so don't wait for someone to wake up to a freezing home—take action now.
Keith Loria is a freelance writer and a frequent contributor to The Cooperator.