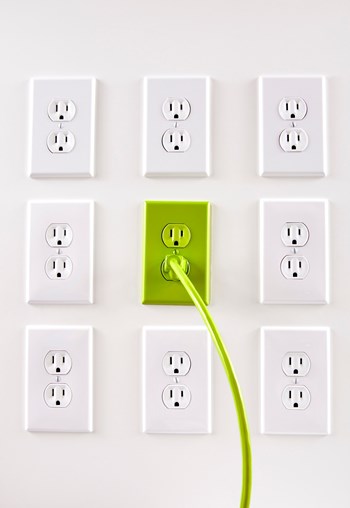 Government spending may get a bad rap, but there is one federal program that saved consumers $4 billion last year and benefited the environment as well. It's called Energy Star, and it's a voluntary labeling effort that identifies both products and buildings that exceed minimum federal standards for energy consumption. Purchase of Energy Star-labeled appliances and use of the program's analysis tools has already helped many consumers save up to 30 percent of their utility costs.
With real and threatened energy shortages and rising utility rates, Energy Star provides important ways for consumers and businesses alike to increase their energy efficiency and cut costs. With everyone from state government to manufacturers to utility companies backing the action, a lot of the work is being done for you, with rebates and incentives thrown in to boot. It pays to know what's available.
Energy Star's Early Years
According to Energy Star spokesperson Maria Vargas, the program began in the Air office of the Environmental Protection Agency (EPA), whose primary goal is to reduce air pollution. Started in 1992, Energy Star came on the heels of another program called Green Lights that worked with building owners and managers to install more energy-efficient lighting. "The catalyst for both of those programs was the recognition that energy efficiency can deliver significant pollution prevention savings, through deploying existing proven technologies that were very cost effective," she explains. "The hope was that by being government programs, they could really highlight these opportunities. Not only could people trust that advice as unbiased but it could really focus attention on these opportunities to save money and save energy without sacrificing either the quality of life that you have in a building, or delivery of product performance."
The first products to be given Energy Star labels were computers–"Because," says Vargas, "the technology could be fairly quickly adopted, and because of the recognition that the computer and other pieces of office equipment were on so often when they weren't being used that there was a huge potential for energy savings and environmental protection." Since then, labeling has been extended to heating and cooling equipment and home appliances and electronics; currently there is labeling for 30 different products. Building on the success of single-product labels, new homes and buildings are now eligible for the label.