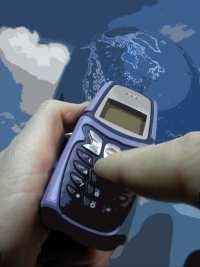 Where we are, firmly in the 21st century, and technology is everywhere. Who would have imagined half of the gadgets and computer programs that we take for granted today 20 or 30 years ago? From the Internet to hands-free cell phones to personal data assistants more powerful than Captain Kirk's tricorder, technology is quickly outpacing all our previous visions of the future. These days, when it comes to futuristic gadgets and tools, it seems the only thing missing is the jet-packs.
That same swell of technology has swept its way through the property management business, drastically changing the way these companies work. "Technology has had a huge impact," says Margie Russell, the executive director of the New York Association of Realty Managers (NYARM). "We've really gone 180 degrees in terms of how everyday situations are handled."
The More Things Change
Communication always has been one of the single most vital components of successful property management. Getting data to board members, letting residents know about issues affecting them, tackling building problems and building consensus on solutions—all of these things require clear, concise and preferably swift communication action.
Fifteen years ago, land-line telephones, grainy, slow moving fax machines and the U.S. mail service were the only methods of getting the word out. Certainly, they were a step above carrier pigeons, but in comparison to today's technologies, not by much.
"There's an old joke that a property manager could buy himself 30 days on an issue just by mailing documents to the board," says Stephen Elbaz, president of Esquire Management, a Brooklyn-based full service property management firm.
In a day and age that's all about getting information and getting it quickly, that kind of cushion simply does not exist anymore. "From an action standpoint, this faster response time has been important," Russell says. "For example, you can get notices out to people almost immediately, whereas before things would have to be typed up, photocopied and the building staff would have to deliver it door-to-door."
Elbaz agrees, adding that technology has made it easier for managers to always be in touch and accessible. "You can now be out of your office or take a day off without being out of touch," he says. "If you want to be out for the day, you can access and answer your e-mails in the morning and take care of business. You can be working without working."
Elbaz also points out that while the speed and ease of use that technology has brought to the communication side of management, it has changed some dynamics as well. "Technology has made many aspects of management easier," he says. "In other ways, it's become just a bit more difficult too. The speed at which people expect things has increased greatly. You'll get a call with a question like, 'What did my apartment go for 39 years ago?' and people will expect the answer instantaneously." He worries there might come a point when that thirst for immediate information outstrips a manager's ability to comply on a human level. "I think there might come a point where people will just burn out."
For now, though, the efficiency created by today's technology tools seems to be streamlining the management process, allowing people to spread information, analyses, suggestions and solutions with an ease unheard of just a few decades ago.
New Communication Technology
Like every other aspect of life, computers and advanced software systems have had a tremendous impact on how buildings are run. According to Elbaz, a new generation of tools has been developed to help managers handle more tasks more quickly than ever before—organizational software, including programs designed specifically for the data-intense business of property management. Esquire Management depends on a software program called Skyline to track things like charges and payments, but a wide variety of management software exists, including products by MDS Property Management Software, a New York-based company that works to tailor its products to state and city regulations and procedures. Software such as this can tackle needs as diverse as accounts payable, purchasing, reporting and the tracking of utilities.
Among the companies that create technology to help buildings run more efficiently is BuildingLink, a Manhattan firm offering an Internet-based system for managing day-to-day communications, record-keeping and task tracking between shareholders, property managers and building staff. The program runs on the company's web servers, so users can access their property's data and their authorized functions from anywhere in the world, using only a web browser and their login name and password.
According to BuildingLink spokesperson Fran Besdin, her company's software offers users a database of information about their building. Access can be controlled for managers, door staff, maintenance people, residents and board members, depending on what kind of information they're authorized to view. Everyone gets to see a different view of that data—board members can access confidential financial information and internal memos, and shareholders can find out about upcoming events and notices.
"If you live in the building, and you're a shareholder, you can see and do everything through your apartment," says Besdin. "If you're a manager, you do everything for all apartments. So a manager has the ability to post information in the library for example, and it's always accessible. You can select the audience that is allowed to see the various documents."
Online communication systems like these can make building rules, documents and notices available to all residents via their computers. Is a shareholder looking for a form? Instead of going to the manager's office, he or she can download the form from their own home. Does a manager need to notify residents that the elevators are going to be out of service? Post it on the building website, and only people given access to the site can see all this information.
There are also features that help front desks run more efficiently. "Managers are responsible for packages delivered to buildings, and for allowing people into the buildings, and holding keys," says Besdin. "[Online tools] can streamline all those procedures, with the information going into a database." For example, if a key is issued to someone, the system will keep a log of the date and time it was given, who it was given to, and an authorization.
The new generation of online management software and more hands-on training have also changed how managers keep a handle on their buildings' record-keeping. Today's managers can make use of new technology to store and retrieve shareholder information with the click of a mouse or a scroll-through on a PDA—like emergency contacts and parking spaces, upcoming building events, repair requests, visitor clearance, supplies used and system equipment.
Pieces of the Technology Puzzle
Along with software systems like BuildingLink, what specific technologies have had the largest impact on property management? "There's an obvious difference in how we do business now with cell phones and e-mail," says Russell. "Not only are the managers sharing information, but unit owners, too, are using e-mail to communicate with property managers."
Elbaz agrees. "The cell phone and e-mail help enormously with ease of communication," he says. "You can e-mail information to boards and purchasers that you used to have to mail or fax. And the process of closing on apartments has become easier, too, with the ability to send large documents electronically."
Russell also casts a vote for the digital camera, especially as an on-site tool in the co-op and condo buildings themselves. She hopes to see them become even more widespread in the future. "We need more digital cameras for service workers," she says. "I would like for them to be able to take photos of problems or repairs and be able to e-mail those photos to the super and others that need to be involved. I think there should be a camera in the back pocket of every building employee, and a central place for them to download those images." A few e-mailed images directed quickly to the proper individuals could cut down enormously on the time needed to assess and fix building problems.
According to Russell, in addition to the more sophisticated building management software available, "Even something as simple as Excel has made life easier in terms of analyzing data. In the management business, when things get broken or go wrong, we have to analyze potential solutions, but those solutions don't always come apples to apples. Before you would have to sit there with long, detailed analyses in front of you, trying to make comparisons and analyze things. With programs like Excel, making those comparisons has become easier."
Russell and Elbaz agree that property administrators can learn from the way in which new technologies have been embraced in so many aspects of physical plant management. "Building systems were the first to embrace new technologies, from computerized heating systems to security, so we've seen it for a while on the mechanical side," says Russell. "I think we need to see more use in the building administration side."
Harnessing today's powerful technologies has made an enormous difference in the way property managers do their jobs. Advances such as cell phones, e-mail and other devices like Palm Pilots and BlackBerrys have brought a speed and efficiency to the profession that was perhaps unimaginable in days past. Managers are adapting quickly to each new advance, striving to keep pace with the powerful tools that will help them serve their clients to the very best of their ability. n
Liz Lent is a freelance writer and a frequent contributor to The Cooperator.