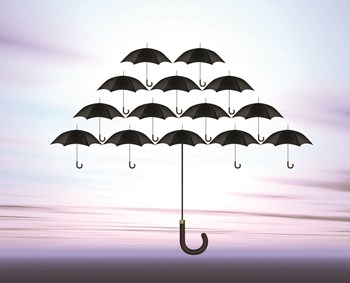 When it comes to insuring a co-op or condominium community, a belt-and-suspenders philosophy could prove the safest – and perhaps, most advantageous – choice. Getting that extra coverage means going beyond the basics of property and liability insurance and venturing into the realm of specialty coverage.
Loosely defined as anything not covered in mainstream insurance offerings, specialty insurance encompasses a vast array of coverage options. As the insurance business has evolved over the years, it seems as though nearly every contingency has some sort of protection to mitigate it, from earthquakes to flooded basements.
Perusing the Menu
For co-ops and condos, there are two absolute must-haves in terms of insurance: property insurance and liability coverage. Property insurance covers the building itself in the event of fire or other destructive incidents. It can cover things such as the cost of replacing the building or loss of income from destroyed units, for example. Liability insurance covers the co-op or condo in the event that the building is sued for a trip or fall or other accident on site. That basic coverage will keep the building insured up to approximately $1 million.
"Those are your basic meat-and-potatoes policies," says Robert Mackoul of Mackoul & Associates, an insurance broker based in Long Beach, who adds that while the market for larger policies is relatively tight, "The market itself in general is softening. It's more competitive, and there are more companies willing to write policies for the medium- or smaller-sized buildings. That said, however, many companies that used to write in Manhattan have either cut back or have reduced their writings, so the fact is that Manhattan is a relatively restricted marketplace. [Property and liability] coverage is broader in the suburbs where there's more competition."
As important as those two areas of coverage are, however, most experts would agree that they aren't nearly enough. Finding the right balance is key. "You want to make sure you have adequate policy coverage," says MariAnn Cole of the Long Island Coverage Corp. in Hauppauge. "That means being neither over- nor underinsured. For example, you want to make sure you're covered for your board's own personal liability, so a good Directors and Officers policy is vital."