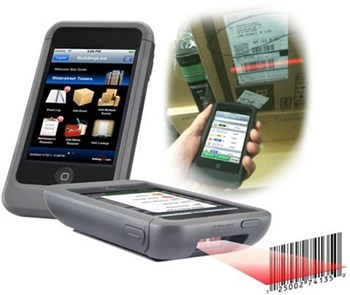 Like people, co-op and condo buildings come in all shapes and sizes, and have different personalities and tastes. Regardless of size however, all buildings face similar challenges – coping with ever-increasing numbers of deliveries, for example, or facilitating communication of service requests and important community information. Technology can offer solutions for these everyday needs – but the technology developed to address those needs is not always easily adaptable to smaller communities. A 200-unit high-rise with a plethora of amenities most likely has a staff with doormen, handymen, etc., while a 12-unit building with a shared backyard and one charcoal grill almost certainly does not – and may not even have a full-time super. Many management-tech packages available today are designed with larger buildings with permanent staff and even on-site management in mind, leaving smaller communities to muddle through on their own – but fortunately, that's changing.
What Do Small Buildings Need?
Neil Golub is the Director of Sales for Carson, a technology firm that specializes in serving small co-op and condo communities. They partner with BuildingLink, a management and administrative tech platform scaled more for larger, fully staffed buildings. According to him, the operational differences between small and large communities are sharpest when it comes to managing deliveries, though amenities, communication, monitoring Airbnb use, security, tech implementation/integration, and staffing also require special consideration in a smaller environment.
"People may not realize that living in a smaller building can be more challenging than life in a larger building," Golub says. "I've also heard property managers say that the smaller buildings can be much more difficult to manage, despite having fewer residents."
And why is that? "For starters," says Golub, "there tends to be less staff on-site. Larger buildings are typically staffed with a doorman, live-in superintendent, maintenance porter and have daytime janitorial. Really large complexes also feature a management office on premises."
Having employees around is handy for any array of reasons. To cite just one example: in a large building staff can collect package deliveries and hold them for resident pickup. In a small building with no on-site staff, other provisions must be made for securing packages. "With full staff on site, management operations tends to run smoother," adds Golub, "and there's more fluid building communication with the use of resident-facing software like BuildingLink, MyBuilding and ActiveBuilding, which have become standard tools in these fully-staffed buildings."
Given that "The likelihood of a 20-unit building having staff – a doorman, for instance – is slim," Golub says that "Communication tends to be handled through paper notices and email. Building access, especially for package deliveries, has become problematic in unstaffed buildings." Of his own experience, he says that "Once we had a baby, we were forced to move to a doorman building because it was imperative to have dependable package delivery. Missing a diaper delivery was not an option for our family."
For smaller communities – and those who love living in them – there are several tech-based solutions available, including products like Virtual Doorman, Cyber Doorman, and Academy Mailbox. Golub's firm also offers a remote doorman service that provides residents with instant notification of deliveries. "Guests and service providers have a convenient way of getting into the building," he explains. Other services provided through the Carson app include service requests, payments, camera security for all entrances, and communications between residents and management through one integrated app, just as larger buildings have – just tailored to the needs of a smaller community.
While the more popular components of these services sought by smaller buildings tend to involve package delivery and security, whether the application of these services works as intended in those communities "depends on functionality for the building," says Stuart Halper, vice president of Impact Realty, a management firm based in Manhattan that manages many smaller co-op and condo properties. "Some buildings adapt well, and some don't. These services are usually 'sold' as part of a luxury building environment, where residents expect them. Smaller buildings are different. They may not want to spend the money. It's very popular with younger residents, not so much with older people." The popularity of these applications may increase as the general population of the buildings become younger and more comfortable with tech-based solutions delivered via smartphone or tablet.
The ultimate good news though, is that products specifically intended to smooth the operations of smaller buildings and associations exist. Smaller co-op and condo communities can opt for the same level of technology provided to their larger cousins, and on a platform custom-designed for their needs – it's just a matter of choosing the right product and getting buy-in from the people who will ultimately make use of it.