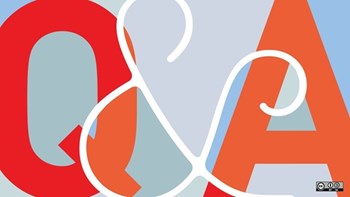 Q. I live in a co-op and my neighbor downstairs from me is constantly smoking. I brought it to the attention of the management and nothing has been done. What are my options as a shareholder? Do I bring legal action against management, or do I take legal action against the shareholder who's producing all the smoke?

A. "The City of New York recently enacted Local Law 147-2017," says attorney Margery Weinstein of the New York firm Ganfer Shore Leeds & Zauderer, "which requires all co-ops and condominiums to adopt and disclose written smoking policies stating precisely where smoking is permitted and/or prohibited. This legislation requires that the smoking policy be provided to all shareholders, tenants, subtenants and unit-owners by no later than August 28, 2018. Notably, the law does not require that co-ops and condominiums prohibit smoking within apartments, nor does it require that any particular smoking policy include specific restrictions, other than that any smoking policy that is adopted must conform to current law (under Local Law 141-2017, smoking is currently prohibited in common areas of all multiple dwellings).
"The questioner's initial inquiry should be to confirm his/her co-op's smoking policy to ascertain whether the downstairs neighbor is allowed to smoke within an apartment and is otherwise abiding by or violating the building's smoking policy. If the co-op has adopted a 'no-smoking' policy within apartments, the downstairs neighbor may still have the right to smoke if he or she is a rent-controlled or rent-stabilized tenant who resided in the downstairs apartment prior to the co-op's adoption of the policy; as such, that neighbor is not required to comply with a newly-adopted smoking policy that differs from the terms of the lease when his or her occupancy began.
"In a cooperative apartment building, the proprietary lease is the primary document governing the rights and obligations of shareholders and the cooperative apartment corporation as to the shareholders' manner of use of the co-op building and each particular shareholder's apartment. Most proprietary leases (or the co-op's 'house rules') contain a provision that shareholders shall not permit unreasonable odors to escape into the building's common areas or into other apartments. When a particular shareholder cannot enjoy the use of his or her apartment due to the action or inaction of either other shareholders or the co-op board (in this instance, due to possible secondhand smoke coming into the shareholder's apartment and the failure of the management to take corrective measures), the shareholder may have various possible claims.