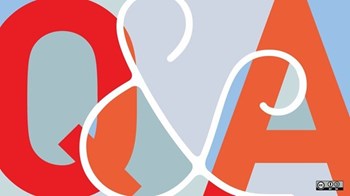 Q
My car was vandalized four times on the co-op's property. We pay to park there each month. I have paid three times now for the repairs and I think the co-op should pay. There are no signs in the lot saying they are not responsible.
—Alarming Situation
A
"In order to fully and accurately respond to the vehicle owner's request, it would be necessary for us to review the terms of any parking license or rental agreement that the vehicle owner may have entered into," explains Manhattan-based attorney Jeffrey S. Reich of the law firm of Wolf Haldenstein Adler Freeman & Herz LLP. "Any such agreement could contain provisions regarding the parties' responsibility for any damage to a vehicle or a waiver of any such claims. Absent any parking agreement, the general rule regarding theft, damage and/or vandalism to vehicles while parked in a residential facility are governed by principles of bailment and negligence.
"A bailment is an arrangement where one party, the bailee (the cooperative or condominium in the case of the letter writer), accepts responsibility for safeguarding the personal property of another party, the bailor (in this case the letter writer). The party asserting the existence of the relationship must show that the bailee exercised "dominion and control" over the property, in this case the vehicle. Courts consider the following factors, among others, in determining whether there is a bailor-bailee relationship between a vehicle owner and a residential parking garage owner:
1. Whether the vehicle owner pays direct payments for the parking space as opposed to indirect payments as part of their monthly maintenance or common charges.
2. Whether there is a valet attendant as opposed to a self-park situation.
3. Whether the garage owner promised to protect the vehicle or advertised special safety features available to secure the vehicle.
4. Whether the vehicle owner had an assigned space or spaces are available on a first come first served basis.
"Where a bailor-bailee relationship is found to exist, the garage owner (the cooperative or condominium) generally can be held liable for vandalism and theft of the vehicle, even if caused by third parties. In contrast, where no bailor-bailee relationship has been found to exist, the garage owner would not be held liable for vandalism, damage or theft to the vehicle, unless the bailee was negligent in causing the damage and, in even in that event, it would be the bailor's burden to prove such negligence existed."