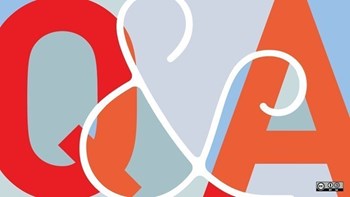 Q. I'm trying to get my wife's name added to my proprietary lease of my co-op. The manager is saying that it'll cost me $600 to do so (!) and an additional fee of $150 to have an affidavit signed for a lost stock certificate. (Note: my bank, Santander, claims that they turned over the original proprietary lease as well as the stock certificate to me at closing. Halstead, the manager of my co-op, keeps saying that this is impossible as the bank needs to hold the lease and stock certificate as collateral until my mortgage is totally paid up.)

Though I could locate the original lease and did also find the green-bordered stock certificate with the co-op board president's signature, since it doesn't have a raised seal, the building manager is claiming it's not an original and thus the fee for the duplicate/affidavit.
Note: Seven years ago I handed the same building manager a check for the then-fee of $350 to add a name to the lease, but it got "lost." It's only recently that I decided to redouble my efforts to have my wife's name added to the lease. And now he's saying that I must pay $600 to have my wife's name added.
By the way, if something should happen to me, does my wife automatically take ownership of my co-op (with or without her name on the lease)? Does the board have the right to ask for my wife's financials?
—Feels Like I'm Getting the Runaround
A. "For any transfer of shares," says attorney Cathleen Hung with the Manhattan firm Anderson Kill, "the co-op's transfer agent (usually its managing agent) must prepare the paperwork and conduct a closing to issue a new stock certificate and proprietary lease. The transfer agent charges a set fee for this work, and may add on more fees depending on how complex your particular transaction is.
"For example, if you are unable to provide the original stock and lease for cancellation, the transfer agent will tack on an additional charge for its loss and replacement. Here, it is not only a question of locating your original stock certificate, but also a question of identifying whether your document is the original.
"It is true that if you took out a loan against your cooperative apartment, your lender will hold on to the original stock and lease as collateral until your loan is paid off. So if your loan is still outstanding, you should look to your lender to locate the original stock and lease. A transfer agent will also make sure to affix the corporate seal to the original stock and lease in order to mark it as the original document, rather than just a color copy.
"So whether it is you or your lender who was supposed to be holding on to the original, if you cannot produce the stock certificate with the raised corporate seal, you will have to pay the fee for an affidavit of lost stock certificate. Closing fees may vary depending on the management company, but the amount charged by your co-op's transfer agent falls within the scope of what is typical for a title transfer of shares. And it is not uncommon for transfer agents to raise their rates as the years go by. Shareholders are often surprised by the amount of fees associated with a closing, but at the end of the day they pay up in order to close on the transaction.
"In most proprietary leases, the co-op carves out an exception that allows for transfer to a spouse without board approval. Therefore, the board does not have a right to require a copy of your spouse's financials. Should you decide to keep the stock and lease in your name only, upon your passing, the co-op shares would not automatically go to your spouse, but would go into your estate. The co-op shares would be distributed in accordance with your will, which would require board approval if you left your co-op apartment to someone other than your spouse; or distributed through the laws of intestacy if you left no will, which would divide your estate between your surviving spouse and any children. Either way, your spouse would have to go to Surrogate's Court to be appointed as the executor or administrator of your estate before you can transfer the stock and lease.
"If, however, you put the stock and lease in the name of both you and your spouse, and you are still married at the time of your passing, the co-op shares would automatically go to your surviving spouse by operation of law. Your spouse would own the co-op shares as if only her name were on the stock and lease and there would be no need to go to Surrogate's Court to obtain the authority to transfer the stock and lease.
"Although it may seem like a taxing process now to have a new stock and lease issued in the name of you and your spouse, it does alleviate worries as to ownership of the co-op apartment down the road."