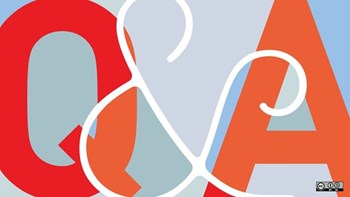 Q Until last year, our board was elected at the general meeting, with shareholder votes weighted by the number of shares they owned, and with these votes cast as one vote each for seven of the candidates (that being the total number of board members). Last year, we got a new manager, who announced at the general meeting that a shareholder could cast his/her votes in multiples (e.g. seven votes for one candidate.) The votes would still be weighted according to the number of shares owned. The building's bylaws, unfortunately, are silent on this matter. My question is this: Is this new method legal? Should the innovation have included a process before the change was effected?

A "The questioner appears to be describing a switch from "straight" voting to cumulative voting, whereby each shareholder can accumulate his or her votes and cast them all for one candidate, or split them evenly or unevenly as he/she wishes among the candidates," says Phyllis H. Weisberg, a partner with the Manhattan-based law firm of Montgomery McCracken Walker & Rhoads, LLP.
"To be legal, cumulative voting must be set forth in the co-op's certificate of incorporation; unless it is there, it is not valid and could only be used after the certificate of incorporation had been amended by vote of the shareholders.
"In our experience some co-op's have been unaware that they have cumulative rather than "straight" voting until a new attorney or, as in this case, a new manager, reads the certificate of incorporation and finds that cumulative voting is required.
"Assuming that this co-op in fact does have cumulative voting, then, while it would have been better form to advise the shareholders in advance of the meeting, once it was determined that cumulative voting existed, it was necessary to follow the requirements without delay."