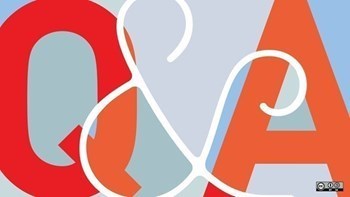 Q. I have a two-bedroom co-op in Manhattan. I also have a townhouse in Los Angeles because that is where I pursue acting for TV and film mostly. I have had roommates in my New York apartment as I come in 1-2 times a year. My current roommate is leaving at the end of June, and I have a new roommate who wants to move in the first week of August. The management company is trying to tell me that it constitutes a sublet. I told them no, he is a roommate. My bedroom is mine and my clothes and furniture are there. Plus I pay the utilities. They are saying that I should be there more than I am in Los Angeles. What are the legalities of this?

—I Only Play a Landlord on TV
A. Lucas A. Ferrara, a partner at Newman Ferrara LLP and an adjunct professor at New York Law School, says: "The distinction between a roommate and a subtenant is simply this: If you are residing in an apartment with another person, then that other individual can be characterized as a roommate. If you are allowing someone to live in your unit, in your place and stead, or in your absence, you probably have a sublet (or an assignment).
"According to New York State's Unlawful Restrictions on Occupancy Law—popularly called the 'Roommate Law'—you are usually permitted to take on a roommate without a landlord's or co-op board's approval. But, for that law to apply, there are a few restrictions, including a 'simultaneous occupancy' requirement.
"In 2019, a New York City Civil Court judge defined a 'roommate' as 'a long-term co-occupant of an apartment with the lease-holder, with whom the entire living area is shared,' further noting, '[The Roommate Law] contemplates that the occupant reside in the apartment together with the tenant.' (Emphasis added.)
"Thus, even if clothes, furniture, or other personal belongings remain, the arrangement the letter writer describes may be construed as a sublet (or assignment), which—depending on the co-op's bylaws and other governing documents—may have required prior board approval. Any failure to abide by those strictures would arguably be violative of the governing proprietary lease and could potentially subject the letter writer to a termination, and possible eviction, if the unauthorized occupancy is not remedied."