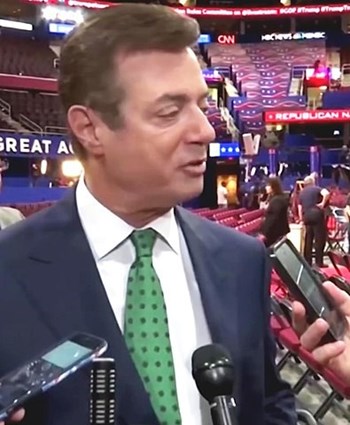 Updated 6/20/19, 9:53 a.m.
You could own two pieces of property that once belonged to Donald Trump's former campaign manager Paul Manafort, courtesy of the American government.
Manafort is currently a serving seven-and-a-half-year federal prison sentence in Pennsylvania following his 2018 conviction on federal bank fraud, tax and conspiracy charges. Now two of his New York City residential properties are for up sale after being seized by the federal government as part of a plea bargain.
One of them is Manafort's condo at Trump Tower, which he purchased with his wife in 2006. Court filings indicate that he made no effort to pay off a $3 million mortgage taken out on the 1,500 square-foot, two-bedroom/two-and-a-half-bathroom unit. It is currently listed for $3.6 million, Curbed reported.
Earlier this month, the New York Post reported that Manafort's loft at 29 Howard Street in Manhattan's SoHo went on the market for $3.66 million. According to authorities, he allegedly used money from his lobbying work for Ukraine-based pro-Russian groups to buy the home seven years ago,.