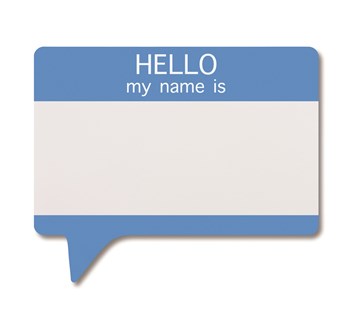 The Byzantine bureaucracy of New York City's government offices can often seem impenetrable; a warren of offices, commissions, departments, and boards designed more to thwart than to help. While the sheer size of New York insures that the municipal governance system will probably never be as simple as that of a smaller city, there are a few encouraging points of light in the maze. One of those, the New York City Department of Buildings, or DOB, has taken steps to streamline its operations, root out corruption, and make its processes more transparent and easier for ordinary citizens to understand.
In a nutshell, the DOB is the agency that ensures "the safe and lawful" use of properties and buildings by enforcing the zoning regulations and building codes adopted by the city and the state. That is no small task, considering there are 900,000 buildings in the city and many more that are in the construction stage, on the drawing board, or a gleam in some entrepreneurs' eye. The second part of the DOB's mission is to "facilitate development with integrity, efficiency and professionalism."
The department reviews applications and plans for both new construction and alterations of existing buildings, then issues building permits. It inspects new or substantially altered structures to assure that the building codes and zoning laws have been met, and that a Certificate of Occupancy can be issued. It's the agency charged with performing periodic inspections of all the elevators in the city and certain types of boilers. Plumbers, electricians, crane operators, and other members of the construction trades are licensed by the DOB and the agency also handles enforcement of violations.
Not a New Idea
The earliest example of a preserved building code appeared in Mesopotamia, and was somewhat more draconian than today's standards. In Mesopotamia, the penalty for shoddy building was stiff: if a structure fell down on its owner and killed him, then the builder of the structure would be put to death. The same scenario befell the builder's son, daughter, or slave if any owner's sons, daughters, or slaves met their death because of a builder's poor workmanship.
Jumping forward a couple thousand years, the first building code in the New World was established on Manhattan Island by the Dutch West Indies Company in 1625 when colonists of New Amsterdam were told the types of houses they could build and where. According to the DOB's Web site: "By 1674, extensive laws governing construction, fire prevention and sanitation were in place. In 1860, after a tenement fire took 20 lives, New York City's building laws were extensively revised and strengthened."
Soon after, the city's Fire Department created a Superintendent of Buildings to enforce the new structural and safety codes, and each borough under the borough president's office had its own superintendent. In 1892, with insurance companies pushing for stronger building codes and enforcement across the country, Manhattan established its Buildings Department. Each borough had a Superintendent of Buildings until 1936, when the DOB - encompassing all boroughs - was created.
Today's DOB
The DOB committed themselves to a massive three-year reorganization plan in 2001. And the fruits of their labor are beginning to be noticed. A major accomplishment is The BIS - Building Information System - an online resource that provides real-time data, including property profiles that show detailed complaints and information about violations, inspections and actions taken. The BIS can be used to search for licensed contractors, and is very user-friendly and easy to navigate. When it went online in 2003 in the form of a pay-to-use intranet, it got 9,000 page hits a day. Now, on the Internet - and free to use - the BIS is getting 290,000 page hits a day.
In fact the entire DOB Web site - at
http://www.nyc.gov/buildings
- is filled with information and is clear, easy to understand and navigate:
The DOB consists of operating offices in each borough and an executive office in Manhattan where policy is formulated and agency-wide administrative, technical and legal activities occur. There are also centralized offices for the Boiler Division, Elevator Division, and Bureau of Electrical Control. The day-to-day relationship between the DOB and its customers generally takes place in the borough offices where applications and plans are examined, construction permits are issued, and inspections are scheduled for projects or in response to complaints.
Recently, The Cooperator spoke with DOB Commissioner Patricia J. Lancaster, AIA, who was appointed in April 2002 and is the first woman to head the department.
Where is the DOB directing its collective energy and attention these days?
"In streamlining our pre-filing through Certificate of Occupancy procedures. It's a project we have a pet name for; it's called MICA. Mica is a rock that is transparent when peeled into sedimentary layers. It also forms Manhattan schist, part if the bedrock of Manhattan Island - It's not an acronym!"
What are some other the other concrete goals?
"We're overhauling the documents to make them easier to understand. We've published a series of six brochures so that the applicants can tell how we do business and what the necessary steps are, also so that our staff knows exactly what we do and in what order because there's an issue, since we're so far flung in all the boroughs, that not all the boroughs do everything the same. We're trying to standardize that. We're streamlining the Certificate of Occupancy procedure and have taken the number of steps down from 87 to 34 and thereby eliminating some paper, making better use of technology that was existing as well as procuring new technology, like getting the whole new Building Information System. Another useful feature of the BIS is the ability to search by community board for all new permits that month.
"One of the things the industry likes the best is something we've started on Staten Island and we're going to take over to Queens next is "˜projected service levels.' They want us to be fast, but in some ways they don't even care if we're fast or not, as long as we're predictable. And the way that the department tracked itself before was such that we couldn't have told you how long it took us to do anything. It was an anomaly of how the computer system was. We've broken the overall process down into bite-sized pieces, and are making each one of them faster. Now, I can tell you the electrical sign-offs were 17 days, and now they are three. In Staten Island now, and in Queens coming up, we're publishing our service levels so that any day you walk in, the service levels for that week are up on the wall. For instance, in Staten Island during the first week of March, the inspection lead-time for construction was two days and sign-off/turnaround time was one day."
What are some of your biggest achievements so far?
"BIS on the Web is certainly the biggest achievement to date, I think. But the other thing is the demystifying of the settling of violations. We issue many different types of violations for many different types of things and to cure a violation you need to know where to go, who to talk to and how to do it. It differs for the 27 different kinds of violations that we issue. For the first time in history we have in the same place, in one brochure, how to get rid of every single type of violation, with a phone number and a contact person and a procedure. Were going to make it even more user-friendly, but it's certainly an improvement over the past.
"Another customer service we're working on is "˜Q-NEXT' in Queens. It's the next generation of the "˜Q-MATIC' system where you take a number. It actually tracks an applicant all the way through all the windows that they have to go to, making the transfer of their applicant number electronically.
"Before, applicant "˜A' would come in, knowing he had to go to three different windows that day, and he would go and take five tickets from each of the three windows, and then just walk back and forth between the three windows all day, hoping his number would come up - it was like a Laurel and Hardy routine! That resulted in tons of tickets getting taken, but when the plan examiner calls "˜A's' number, "˜A' is not there; perhaps "˜A' has finally gotten taken down in Pre-Filing for another project and is busy right at the moment. It's just a nightmare. With "˜Q-NEXT' the lines are less long, because there's less time spent calling the five tickets that nobody is going to show up for.
"In addition to that, there are eight different windows in the Queens office, and they each have a discreet place on the [computer] screen in the Borough Managers' office such that from their desk they can tell how long the queuing time is at any one of the eight windows, and move staff from one to the other so that they can eliminate backlog.
"We're also using applicant identifications and bar coding applications, to avoid the multiple ticket problem. That's resulted in reducing application processing time to 12 minutes, down from 75 minutes. We're rolling out "˜Q-NEXT' in the rest of the boroughs after we get the bugs out in Queens.
"This spring we're going to issue the Code of Conduct, first time in the history of the agency. What this does is rationalize, simplify and make understandable the various laws that bind the City of New York's DOB employees, some of which are more stringent than any other department in the city. What would happen before is that employees would go to Integrity Training - which we've done for years - and they would get copies of the law. Frankly, I don't understand the law. I was spot attending to inspect some of the training [sessions] and looked at the look on their faces, and they didn't have a clue what the trainers were saying. So we reworded it for them and made our "˜zero tolerance' policy crystal clear. This means you can't do a favor for your next-door neighbor, it means you can't show different treatment to one applicant then to another for any reason. We're excited about it because it sends a message that we want to be fair, and that if you don't do anything wrong, you haven't done anything wrong. I've been coming down so hard on integrity issues that we're getting people that are just so scared that they can't act. What we want to stress is we're behind you 100 percent - as long as you are doing the right thing."
Have you added staff?
"Not really, we have about 900 employees total here and in borough offices. When I started here there were 175 vacancies, and I lost 47 people in the early retirement package, so we've been doing intensive recruiting and interviewing. We are trying to increase the level of professionalism in the department and that means convincing people that it's a good thing to work here. We have very few vacancies now.
"The DOB has had such a bad reputation for such a long time that trying to change it feels like such an uphill battle some days. But industry has been very supportive, The new 2003 Building Code - based on the International Building Code - is a framework on which you hang the revisions from specific to a dense urban city like New York. We want to encourage people to rebuild New York, to come here to live and to build. The message I want to get out is the DOB is different now. There's a revolution going on here, the staff has been incredible, they were really ready to make some big changes. We're in the harness now."
Annette Hall is a freelance writer living in Framingham, Massachusetts and a frequent contributor to The Cooperator.
For more information on how the DOB works, click here.