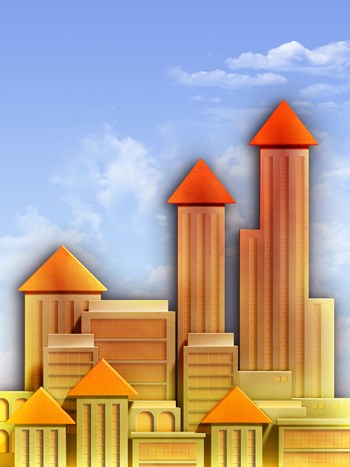 The last few years have been something of a rollercoaster ride for New York's co-op and condo markets. After reaching an historic high in 2016, a number of factors—among them the cap on federal income tax SALT deductions, overbuilding/oversupply in the luxury market, the COVID pandemic, and the fractious 2020 presidential election—converged to put downward pressure on the market. Now that the election is over, but with the pandemic dragging on, where might the markets be headed next?
The Chicken Little Effect
When COVID-19 hit New York City in the spring of 2020, it landed another blow on a co-op/condo market already suffering the effects of the change in tax laws, election jitters, and overbuilding. New York was ground zero—once again—for the first wave of the virus, and at that early stage, useful knowledge about spread and treatment was scant. Many of those with the means to leave—i.e., the wealthiest New Yorkers with second homes outside the city, and young unattached workers with remote-work options—did so, and quickly. Pundits declared the end of the Capital of the World, the self-described Center of the Universe—which, while perhaps understandable given the unprecedented images of a deserted and desolate Times Square flashing around the globe, was premature, and in hindsight, a little overblown.
"There was this over-the-top assumption that New York was dead," says Jonathan Miller, president and CEO of Miller Samuel, Inc., a major real estate appraisal and consulting firm based in Manhattan. "This assumption proved to be untrue." That said, Miller continues, "Normal migration patterns had halted. There wasn't any inbound until early spring 2021, which correlated with vaccine adoption."
Miller says that the rental market has been something of a harbinger of recovery. At present, rental rates have started to rise in New York City, and are approaching pre-pandemic levels. "The rental market has seen a massive surge in activity in the last four months," he says, "which has absorbed much of the slack in the market."
That upswing is worth paying attention to, says Miller, because the sales market for apartments—both condos and co-ops—generally follows the rental market. "The COVID discount is compressing quickly," says Miller. "Inventory is still relatively high, and prices are down about 10 percent from pre-pandemic levels. When companies bring back their workers, we'll see another surge in price improvement. This will help commercial real estate as well, but we are seeing an unexpected delay as a result of the delta variant until later in fall or early winter when people finally come back to the office."