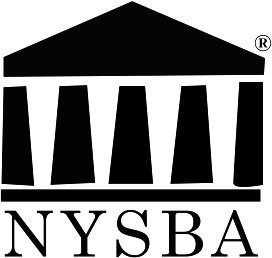 With some 72,000 members, the New York State Bar Association (NYSBA) is the largest voluntary statewide association of lawyers in the country, and the official organization of legal practitioners in the state.
While more than half its members are in private practice, the organization includes not only practicing attorneys, but also judges, professors of law and non-practicing attorneys who work in other fields—the governor, for example. Specialties run the gamut, with the most common areas of concentration being real property, corporate, trusts and estates, business and general practice.
The term bar, referring to the entirety of the legal profession, derives from 14th century England, when a literal bar separated the barristers from the hoi polloi at the Inns of Court. One who passed jurisprudential muster was said to be "admitted to the bar."
Chartered as a private, non-profit corporation, the NYSBA was written into the state constitution as part of Chapter 210 in 1877, a year after its founding in Albany. Presidents Grover Cleveland and Chester A. Arthur were members, and Charles Evans Hughes, Chief Justice of the U.S. Supreme Court, served as the NYSBA's president.
The NYSBA still calls Albany home, although with markedly nicer accommodations. The 37,000-square-foot headquarters captured two major architecture awards in the 1970s. The design—like the organization itself—is a blend of modernism and tradition. The organization boasts 118 employees and an operating budget of some $21 million, all drawn from membership dues—not a cent comes from your tax dollars.