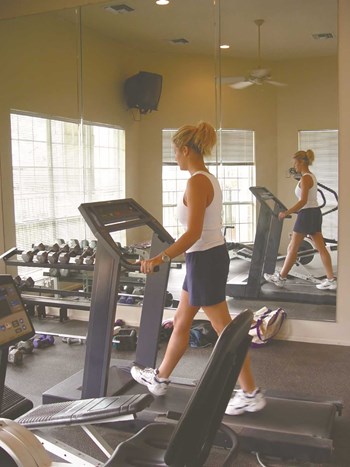 Almost a century ago, if you lived in The Ansonia, a residential hotel on Manhattan's Upper West Side, you had access to a variety of very interesting amenities, including a menagerie on the roof that included a huge flock of chickens and ducks, some goats and a small bear (yes, a bear).
Ansonia residents lived in luxurious apartments with multiple bedrooms, parlors, libraries, and formal dining rooms. They enjoyed a central kitchen and serving kitchens on every floor, tea rooms, restaurants, a grand ballroom, Turkish baths and a lobby fountain...complete with live seals.
It's doubtful you'll find any apartment building with live seals in the lobby today, but even just a few short years ago, building amenities were still pretty over-the-top. For a brief moment during the market boom of the early aughts, says Edward Azria, manager of sales at Rose Associates, Inc. in Manhattan, anything went when it came to amenities offered to new residents.
Dialing it Down
Today however, Azria says that things have changed. Thanks to the sluggish economy, many luxury developers are paying more attention to the operating expenses and carrying charges of the buildings they construct. Boards must maintain and staff these amenities once they're built, so those costs must be added in before determining whether or not the amenity will succeed.
"At the height of the market, it wasn't uncommon to offer private restaurants, wine cellars and spa facilities—all amenities that are very expensive to operate but were rarely used," Azria says. No one needs a full-blown pet spa anymore; so it's back to the tub for Fido. And swimming pools may be very desirable, but they are expensive to build and maintain. On the other hand, a fitness center is often considered a must-have, and those costs can easily be substantiated."
In some buildings, he says these rarely-used wine caves and pet spas or other unsuccessful amenities are rapidly being converted to what New York City residents actually need: storage. "When we had a hiccup in the market, residents took a step back and all of a sudden wondered if [the over-the-top amenities] were worth the extra money on their common charges, so everyone is scaling back," he says.
Larry Kruysman of Corcoran Sunshine Marketing Group and director of sales for The Aldyn says that over time amenities became more of a competition among developers.
"We went through a phase where we were trying to outdo each other and the amenities were outlandish," he says. "Buildings were promising hotel services, but today people want realistic common charges, and they're buying space."
Keeping it Real
So what do post-recession buyers want? Elizabeth F. Stribling, president of Stribling & Associates, Ltd., says that residents want a return to 'quality of life.' "Residents are more concerned about whether there is wiring available for their mobile devices," she says. "They want effortless living around their wireless gadgets."
Lori Ordover, managing member of The Ordover Group LLC, says that screening rooms with big screen TVs, surround sound and comfy seating were extremely popular for a few years, but now most people have those amenities in their own apartments.
"The same thing was true for business rooms with computers and fax machines-there was no continued need to offer a product to customers if they already have it in their private homes," Ordover continues. "Many buildings have also stopped offering papers and magazines in lobbies and libraries as a way to cut common charges."
"You will also find more unconventional amenities in condos then in co-ops, but regardless, developers have to be smart with their amenities in order to attract buyers," she adds. "They want to make homeowners happy, while also being careful not to compromise too much selling space in favor of amenities."
Ordover is also seeing such gadget-friendly amenities as mini-cellphone antennas that improve cell phone service, but in 20 Pine, a property managed by The Ordover Group, some luxury amenities are still a strong attraction for buyers. The building was designed by Armani/Casa, and includes a billiards room, golf simulators, a library lounge, terrace lounge and outdoor reflecting pool, 60-foot indoor pool, a spa with another reflecting pool and overhead rain shower, beauty treatments and spa services and, yes, a Turkish steam bath.
"Practice rooms for musical instruments are also becoming more common," says Ordover. "We are also seeing condos which are associated with hotels offering the same amenities to owners as they do to guests. For example, the hotel's chefs will come and cook private meals for condo owners," she says.
She also says that most competitive buildings now offer things like refrigerated storage space for grocery delivery, bike storage rooms, children's play rooms, swimming pools and gyms.
"When space permits, developers are creating an environment that residents can utilize and not feel like they have to go elsewhere," says Gary L. Malin, president of Citi Habitats in New York City. "You don't need a lot of space to create a nail place or have a masseuse come in to give massages. Residents are happy to have amenities and pay extra to live in a building like that because they want a particular lifestyle."
Another property generating a significant amount of buzz over their amenities and lifestyle is at Riverside Boulevard on Manhattan's west side, formerly occupied by the Pennsylvania Rail yards. In 2005, Extell Development Company purchased a large tract of land and three apartment buildings and developed The Avery, The Rushmore and The Aldyn. The Avery and The Rushmore are completed and The Aldyn is available now.
Shared by all three buildings is a 40,000-square-foot amenity space that includes a cardio room, fitness machines, a 75-foot swimming pool, two-level rock climbing wall, full court basketball and squash courts, bowling alley, billiards, golf simulators, café, and a full service spa. "Everything except a tennis court," says Kruysman.
Richard Steinberg of Warburg Realty and broker for Twenty9th Park Madison, says that business centers and private dining rooms are now in vogue. "15 Central Park West has its own restaurant which has become hugely successful," he says. "A new condo on Eleventh Avenue has a car elevator with each floor-through apartment unit coming with its own garage. The car elevator takes you in your car to your floor, you drive into your own garage, get out and walk in to your apartment. If that's not over-the-top, I don't know what is!"
Talking to Buyers
To determine what amenities are hot and what's not, real estate agents and developers have a variety of ways to keep their thumb on the pulse of the market. They may conduct focus groups, speak with other brokers and property managers and travel around scouting out trends.
"We have 200 agents we ask what the buyers want when they are bringing them around," says Stribling, who also founded Stribling Marketing Associates, a consulting and marketing agency for residential development projects of both conversion and ground-up construction. "So we go right to the source and talk directly to our buyers."
Other firms may conduct market research on the building and determine their amenities based on, for example, where the building is located. "If you're right next door to a gym, for example, you're not going to add one in your building," says Azria.
Always a consideration is how much the amenity will cost to maintain and staff. "That's why many buildings don't have pools anymore—they are pricey—and the ones who do have them the people are specifically interested and the maintenance costs and the work that needs to be done with them are worth it," says Azria.
The bottom line is that buildings have to attract buyers, so amenities must be included. "The recession has not changed the evolution of cutting edge technology that big developers like Extell implement," said John Ameralis of The Real Estate Group NY (TREGNY). "In my opinion, new developments have to grease up their buildings in order to attract not only domestic but international buyers."
If a developer or board believes that a particular amenity will work in a building and it doesn't, Stribling says that it's relatively easy—and more valuable in the long run—to just turn one room into something else that will be more practical and appreciated by residents. And in this economic environment, those two factors are worth more than any fancy doggy spa or in-house four-star chef.
Lisa Iannucci is a freelance writer and author and a frequent contributor to The Cooperator.