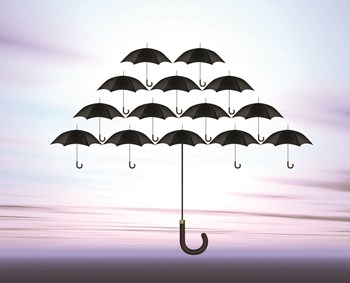 As construction insurance has evolved into a highly specialized and complex field over the past few decades, effective management of risk and insurance is critical when undertaking a construction project. Unfortunately, there is still no single-solution policy for owners to adopt for their construction projects. Instead, owners must carefully choose from a basket of policies that are then fine-tuned to cover the particularities and needs of the owners' insurable risks.
Whether an individual owner is chosing to renovate their co-op or condo unit or a co-op board is undertaking a lobby or façade restoration, owners of all stripes need to understand the basics of construction insurance in order to formulate a strategy to deal with the multitude of risks facing residential construction projects today.
The contractor's commercial general liability policy, or CGL insurance, is the most common type of insurance and protects the contractor from claims by other parties for damages resulting from bodily injury or property damage. It may also cover personal injury where possible.
Claims may include invasion of privacy, copyright infringement, and false arrest. The CGL policy also provides limited no-fault bodily injury coverage, which pays medical expenses incurred by a person injured on the insured's property. CGL insurance covers the cost of defending claims even if they are false or without legal merit. The legal expense to defend is normally paid in addition to the policy limit, and the insurer's duty to defend ends only when the policy limits are exhausted by settlements.