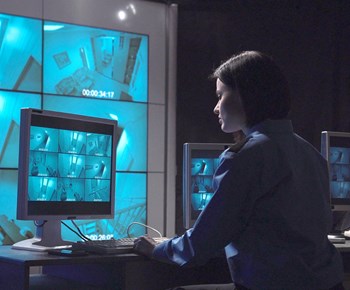 Whether it be a detached single-family house, or one unit among hundreds in a high-rise condominium, a home should be a safe haven: a place where you can seek refuge from the elements and all the other risks and cautions of the world. Given how precious that sense of security is, and how vital it is to residents' overall well-being, establishing and maintaining it is a key part of any association board's duties. Of course, the larger and more complex a community is, the more difficult it can be to monitor every dark corner – although fortunately, modern technology makes this easier.
In a community association, it falls to the board to assess the security needs of its residents, taking appropriate precautions to maintain the sanctity of not just individual dwellings, but the community at large – as well as always taking care to strike an agreeable balance between safety and resident privacy. Different communities will certainly have different needs, and intimately understanding their own community is the first step toward steering a board in the right direction.
Outside (and Inside) Risks
Before an association can implement a security protocol, it must identify its primary risks. Of course, the potential dangers present in the big city will differ from those faced in more suburban associations.
While it may seem counterintuitive, "the real challenge with security is the people in a building," says Martin Kera, a real estate attorney and President of Bren Management Corp., in New York City. "It doesn't matter what kind of locking system you have, for example. If residents are giving keys to people willy-nilly, you're in trouble. We'll typically have people calling management to say they lost their key, or they've family coming to visit, and they need three more keys. The fobs cost $50 to $60 a pop, but they're willing to pay.
"Once, we had a resident in a building who was dating someone new every month, and they kept giving these paramours key fobs, only to tell us that the fob was lost once they eventually de-coupled," Kera continues. "This person owns their apartment, so what can you do? Tell them they're a liar, and that they can't have another fob?" Clearly not – but every jilted sweetheart with access represented a potential vulnerability for the building and everyone in it.